CliftonStrengths Online Talent Assessment
Best Value
CliftonStrengths 34 Report
Discover your complete strengths profile and get customized insights with the CliftonStrengths 34 report. Learn what you do best, why you're unique and how you can use your strengths to succeed in everything you do.
Get Started
CliftonStrengths Top 5 Report
The CliftonStrengths Top 5 report reveals the first five strengths in your profile and includes basic strategies for applying your strengths and understanding what you naturally do best.
For Your Role
CliftonStrengths Reports Designed For Your Role
Your role is unique, and so is the way you approach it. Which is why we created reports specific for managers, leaders and sales professionals.
*Bundle a role-based report with CliftonStrengths 34 and save 18%.
Join
31,346,012

People Using Their CliftonStrengths to Thrive at Work and Everywhere Else
You Are Unique. You Are Powerful. Be Confident With Who You Are.
Understanding your strengths unlocks your potential and leads you to greater performance.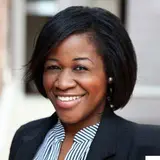 Competition®
"It has helped me get crystal clear about who I am."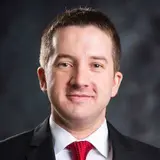 Includer®
"I appreciate people feeling like they're seen, valued and heard. That's really powerful."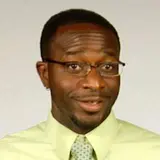 Input®
"I can be BOLD in how I am wired."
Take the CliftonStrengths Assessment
During this hour-long assessment, you'll see 177 paired statements and choose which ones best describe you.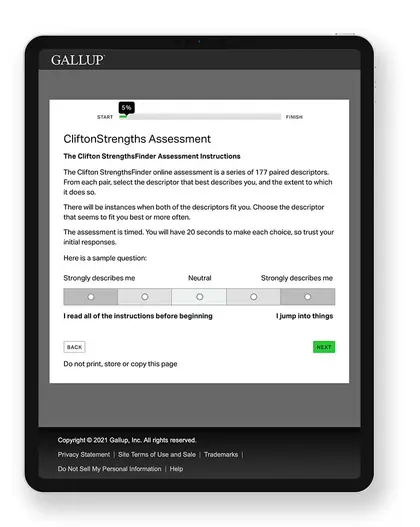 Get Your Personalized Results
Your customized CliftonStrengths reports and guides will give you an "aha" moment as you experience new ways to understand what makes you so unique.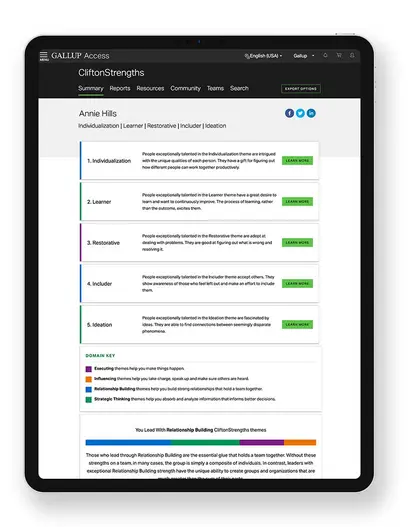 Apply Your Strengths Throughout Your Life
Now it's time to aim your CliftonStrengths at anything that comes your way. Use our resources and tools to better aim your strengths at success.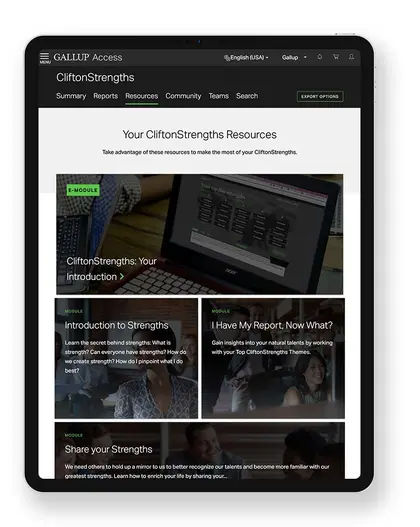 Find the Report That's Right for You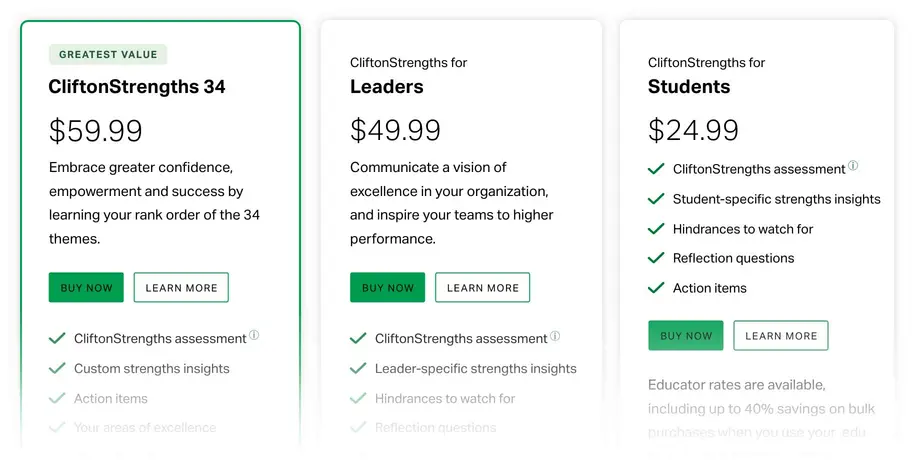 I'm interested in CliftonStrengths for: