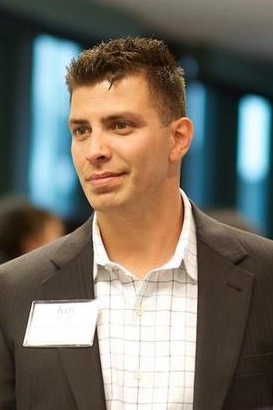 Ken Barr Jr.
Michigan, United States
Coaching Expertise: Career, Education, Enterprise Business
Coaching Availability: Is accepting new clients
Coaching Method: Coaching Packages, Corporate Training Programs (e.g. Your Location), In Person, Individual (In-Person, Phone or Skype), Keynote Speaker, Online Video Conference (e.g. Skype), Phone, Seminars & Retreats, Workshops
Coaching Language: English
About Ken Barr Jr.
Ken is a Licensed Professional Counselor, career coach, and organizational consultant dedicated to helping individuals and teams discover, develop, and apply their strengths. He works frequently in the education, non-profit, retail, hospitality, healthcare, and customer service fields providing solutions that include program startup, team development, best practices, recognition, and talent insights.  
As the former director of Student Strengths Development at Kalamazoo Valley Community College, Ken was responsible for leading all facets of the creation, development, assessment, and operations of an award-winning talent development/student success program.  
He also specializes in career coaching, guiding clients through the career decision-making process based on their Strengths, personality type, work values, skills, and interests. He emphasizes making informed career choices and finding ways to use natural talents every day.  
Ken is also a passionate speaker and trainer who focuses on: Talent and Strengths development, engagement (campus and employee), mentoring, networking, experiential education, substance abuse prevention, risk management, and strategic planning.  
Education:

•     BA - Psychology - University of Michigan

•     MA - Counselor Education & Counseling Psychology - Western Michigan University.

Additional certifications/qualifications:

•     National Certified Counselor (NCC)

•     Licensed Professional Counselor (LPC): State of Michigan – Board of Counseling

•     Certified Strengths-Based Educator, Strengths Advocate, Mentoring and Advising Program, Great Leader Program: Gallup University – Clifton Strengths School

•     Alcohol Skills Trainer, Risk Management Trainer: Pi Kappa Phi Fraternity

•     Inaugural member of Gallup's Strengths Advisory Panel 
-- 
Ken Barr Jr.
Gallup-Certified Strengths Coach, LPC, NCC

Input*Maximizer*Arranger*WOO*Learner

kenbarrjr@gmail.com
616-437-9692