The CliftonStrengths® Assessment: Find the Report That's Right for You
Whether you're discovering your own CliftonStrengths or empowering others to develop theirs, we can help. Use this page to find the perfect CliftonStrengths solution for your situation.
Interested in Buying for a Larger Team or Organization?
Connect With Us to Find the Right Solution
Contact us and a Gallup expert will help you identify the best way to bring a strengths-based approach to your larger group.
Experience CliftonStrengths on the Gallup Access Platform
With your purchase of either option, you join Gallup Access -- the platform that helps you be your best self and develop your team.
Gallup Access allows you to:
share your CliftonStrengths results with others and download results that are shared with you
learn from Gallup's library of articles, videos and other CliftonStrengths content
manage everything via your personalized dashboard and the mobile app

CliftonStrengths 34 Empowers People to Be Their Best
Without your full CliftonStrengths 34 profile, you have an incomplete understanding of who you are, who you're not and how you can best contribute to your team.
Taking the assessment using the CliftonStrengths 34 option allows you to:
Watch these videos to hear why others say CliftonStrengths 34 is essential for helping individuals and entire teams maximize their potential:
Ali C.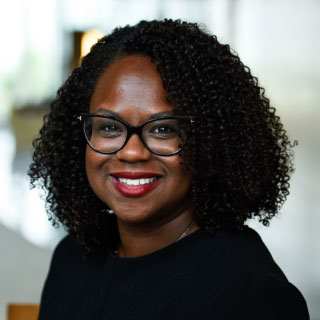 Jessica D.
Dean J.
Maika L.
Develop a Deeper Understanding of Your Strongest CliftonStrengths
CliftonStrengths 34 helps you make the most of your top talents:
The

"CliftonStrengths: Your Introduction" interactive module

gives you an overview of your strongest CliftonStrengths and an action plan for how to aim them to achieve your goals.
The

CliftonStrengths 34 Report

provides personalized insights for your CliftonStrengths 1-5. Plus, you get detailed information about your CliftonStrengths 1-10, including instructions and ideas for how to use each of them to succeed.
Navigate All Your CliftonStrengths
CliftonStrengths 34 reveals your complete talent DNA and helps you understand how to use it to succeed no matter your CliftonStrengths profile:
The

CliftonStrengths 34 Report

explains potential blind spots and shares ideas for using each of your top 10 CliftonStrengths to set and achieve goals.
The

CliftonStrengths 34 Report

offers advice on how to navigate your 11-34 CliftonStrengths themes, including how to identify and manage potential weaknesses.
Succeed When You Work With Others
CliftonStrengths 34 introduces a new way to think about teamwork:
The

CliftonStrengths 34 Report

explains how your 34 CliftonStrengths sort into the four CliftonStrengths domains.
The

CliftonStrengths 34 Report

reveals which domain you lead with, knowledge that is essential for informing how to best contribute and ultimately succeed when you join, create or lead a team.
Top 5 CliftonStrengths Provides a Basic Understanding
Across the globe, millions of people's desks display a simple but profound list of five words -- their Top 5 CliftonStrengths.
Each person's list is different -- the chance that two people share the same Top 5 in order is 1 in 33 million.
But these millions of people all share something in common -- they have a starting point for talking about what they naturally do best.
Taking the assessment using the Top 5 CliftonStrengths option allows you to:
unlock your basic CliftonStrengths reports
get a partial view of your full CliftonStrengths profile
start learning about some of your strongest CliftonStrengths
The CliftonStrengths for Managers Report Is the Most Effective Tool for Manager Success
What do higher performance, engagement, productivity and team success have in common?
They all start with the manager.
Check out the CliftonStrengths for Managers report and get:
your top 10 themes
instructions for using this report now and into the future
how your themes contribute to your success
how your themes could get in the way of your success
action items that you can implement immediately
a practical outline for achieving your goals
Learn how to develop your management skills and do what you naturally do best with the CliftonStrengths for Managers report.
Looking for CliftonStrengths Assessments for Your School?
From elementary school classrooms to college campuses, more than 700 schools use a strengths-based approach to develop engaged and thriving students.
Gallup offers the following specific versions of the CliftonStrengths assessment for students:
CliftonStrengths for Students
Designed to help college students, faculty and staff thrive on and off campus (formerly StrengthsQuest).
Clifton Youth StrengthsExplorer
Designed to help 10- to 14-year-old students discover and understand their talents.