The workplace platform where business grows when people do
Engage employees, develop managers and build a winning workplace culture with Gallup Access, the only software proven to turn human potential into business performance.
A clear voice for employees and a clear path for managers
Learn how manager tools and survey software come together with people development and team success.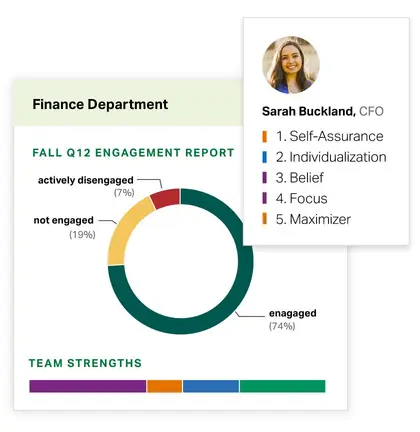 What else is in Gallup Access?
Tools and advice designed to:
develop people's strengths
engage every employee
create high performance
measure key issues like diversity, inclusion, wellbeing and more
Check out two of our most influential inventions, available on Gallup Access.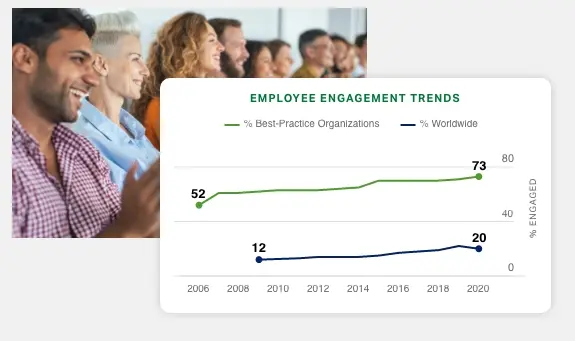 Making work great for millions of people
On average, 73% of employees among Gallup's best-practice organizations are engaged, compared with 20% of employees worldwide. Engaged employees innovate and drive high performance, especially during disruption.
"You attract who you are, not who you want to be."
Build a culture that improves everything from profit and productivity to talent attraction. Learn how Ameritas uses Gallup Access to develop its ideal culture and attract the best employees.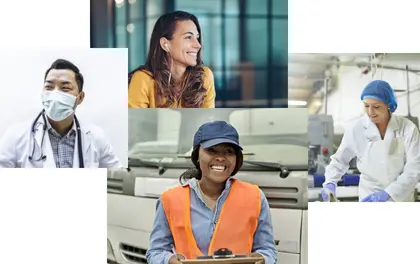 Thriving people, durable business results
People with great lives create resilient organizations. Use the approach we've been refining for decades to develop people who face the unknown and succeed during change.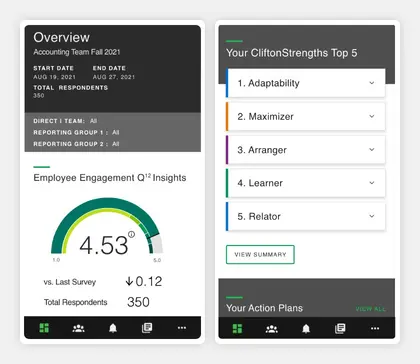 A Mobile App for Access Anytime, Anywhere
Our mobile app gives you access to team reports, workplace insights, survey data and CliftonStrengths results. Use powerful tools and a robust library of learning materials to ensure you're always improving how you do business.
Ready to see Gallup Access for yourself? Let's set up a demo.
Fill out the form below, and a Gallup expert will be in touch. We will also send you important information about the Gallup Access platform in the future.