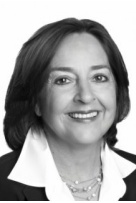 Vicki Newell
Coaching Expertise: Enterprise Business, Healthcare, Small Business/Entrepreneurs
Coaching Availability: Is accepting new clients
Coaching Method: In Person, Online Video Conference (e.g. Skype), Phone
Coaching Language: English (USA)
About Vicki Newell
Vicki is dedicated to helping clients explore and discover their greatest talents and strengths. Research shows that a person utilizing their strengths is six times more likely to be engaged at work and three times as likely to report having an excellent quality of life. Strengths-focused teams are 12.5% more productive! Vicki is passionate about helping clients realize an improved quality of life personally and professionally.  
Vicki has worked with many teams over the course of her career. During her twenty years at 3M Unitek Corporation she served on a number of teams involved in various projects ranging from Six-Sigma training to product development and improved customer service, just to name a few. These teams included people from diverse disciplines throughout the corporation. Her time with Opal Orthodontics proved to be a great learning opportunity as she embraced a management role in a small start-up company. At Opal, Vicki discovered StrengthsFinder 2.0. Through the use of Clifton StrengthsFinder, she was able to discover how to best work with each individual in order to develop the most productive team and to help them become successful in a highly competitive industry.  
Vicki works with diverse client groups. From small business teams to corporate clients, she enjoys the challenge that each project presents. Her time with 3M Corporation was instrumental in preparing her to work with corporate sales and marketing teams to help them achieve at top levels!