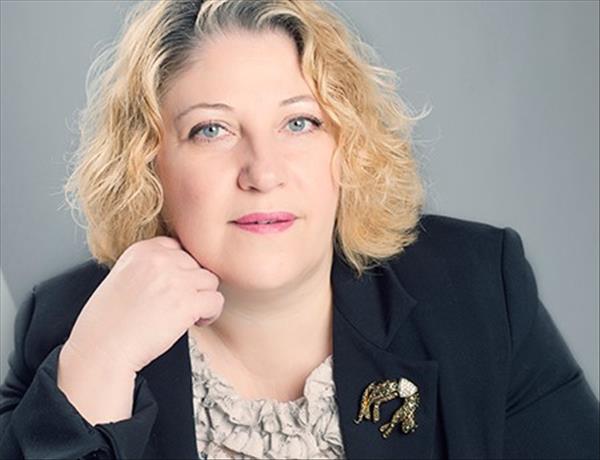 Helene Mandalidis
Germany
Austria
Fribourg, Switzerland
Coaching Expertise: Career, Education, Enterprise Business, Government, Keynotes, Leadership, Life Coaching, Managers, Personal Development, Small Business/Entrepreneurs, Teams, Technology
Coaching Availability: Is accepting new clients
Coaching Method: Coaching Packages, Corporate Training Programs (e.g. Your Location), In Person, Individual (In-Person, Phone or Skype), Keynote Speaker, Phone, Seminars & Retreats, Workshops
Coaching Language: Deutsch, English (USA)
About Helene Mandalidis
Helene hat über 15 Jahre Erfahrung in unterschiedlichen Fach- und Führungspositionen in der IT- und Aus- und Weiterbildung Branche in nationalen und internationalen Unternehmen. Sie ist zudem betriebliche Mentorin mit eidgenössischem Fachausweis & Dipl. Coach Swiss Coaching Association. Facilitator (Mitglied der International Association of Facilitation), Gallup Strengths Coach und ein CAS Coaching runden ihr Profil ab.

Sie ist Expertin in zwischenmenschlichen Beziehungen und gründete 2013 ihr eigenes Beratungsunternehmen «mandalidis.ch – der Mensch im Zentrum – sein Potenzial entwickeln». Ausgerichtet auf Stärken- und Sinnorientierung sowie neuen innovativen Organisationsformen begleitet sie als systemischer Coach und Facilitator Organisationen, Teams und Führungskräfte auf dem Weg ihrer individuellen und organisationalen Transformation. Denn jede Transformation ist einzigartig.

Sie liebt es nötige Veränderungen auf den Weg zu bringen und zu steuern. Durch ihre natürliche Präsenz und ihren Enthusiasmus steckt sie Menschen an. Sie liebt die Arbeit mit Emotionen und gibt den Ängsten Raum. Durch ihre Intuition erfasst sie Bedürfnisse des Einzelnen und schafft so mit Herz und Verstand einen Wertzuwachs. Die Hauptsprachen sind Französisch, Deutsch und Englisch.

*****************************************************************************************************************************************************************

Helene has over 15 years of experience in various management positions in the IT, education and training sector in national and international companies. She is also a company mentor with a Swiss federal diploma and a Swiss Coaching Association diploma. Facilitator (International Association of Facilitation), Gallup Strengths Coach and a CAS in Coaching complete her profile.

She is an expert in human relations and founded her own consulting firm in 2013, "mandalidis.ch - human centered potential development". As a systemic coach and facilitator, she supports organizations, teams and managers on their way to individual and organizational transformation, focusing on strengths and purpose as well as new and innovative organizational structures. Every transformation is unique.

She loves to initiate necessary changes. Her natural presence and enthusiasm are contagious. She loves working with emotions and gives room to fears. Through her intuition she perceives the needs of the individual and with her heart and mind she creates added value. Her main languages are French, German and English.