CliftonStrengths Coaching
Explore Gallup's research.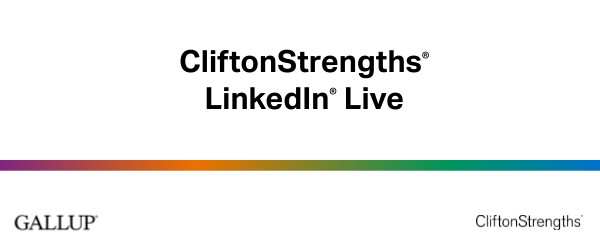 Find out how knowing and understanding your CliftonStrengths can help you face and move successfully through a midcareer change.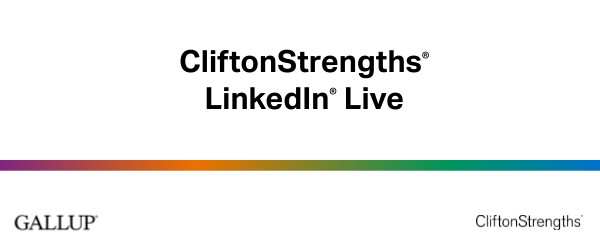 Learn what strengths-based leadership means and how applying your unique strengths can help you (and those you coach) become a successful leader.
Discover how leaders, coaches and employees can foster greater inclusion in the workplace as they learn to appreciate their coworkers and their unique strengths.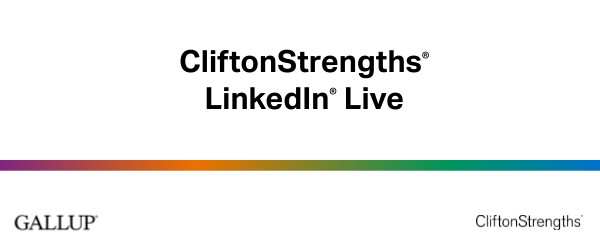 Discover how to leverage your unique CliftonStrengths as you seek to lead others.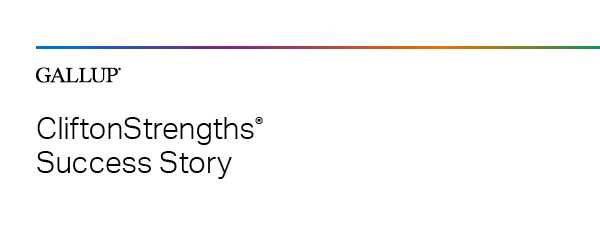 Learn how the feedback of others can inform your coaching and bring new insights to your coachees.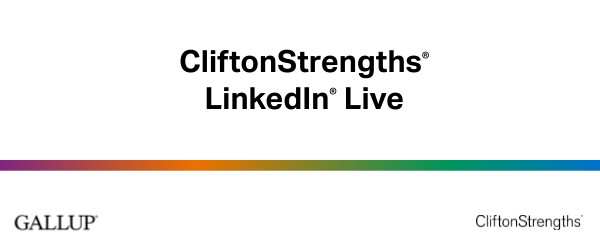 Learn how the new CliftonStrengths for Leaders Report can equip leaders and their coaches to apply their strengths and have greater impact in their roles.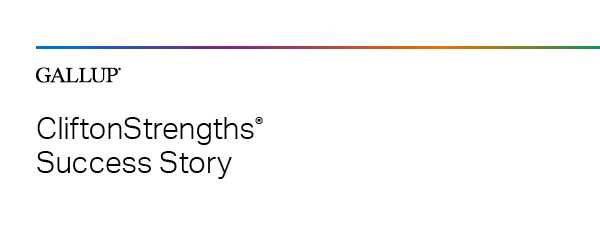 Learn what it takes to build a coaching business that thrives, even in challenging and changing times.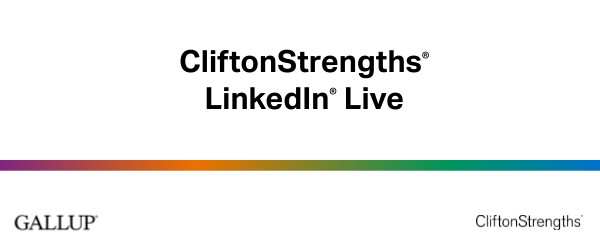 Learn how you as a leader can become more authentic and discover your own leadership style as you apply your strengths in your role.
Customized strengths content, specifically for you. Discover your dominant themes and your rank order of all 34 themes today.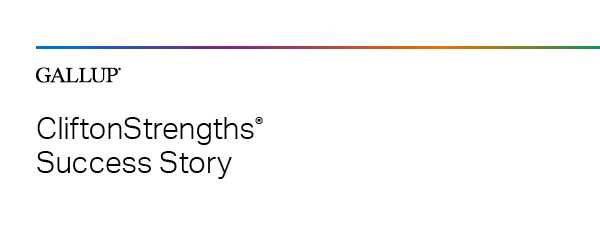 Learn how you can find (or coach toward) success in a career that focuses on strengths.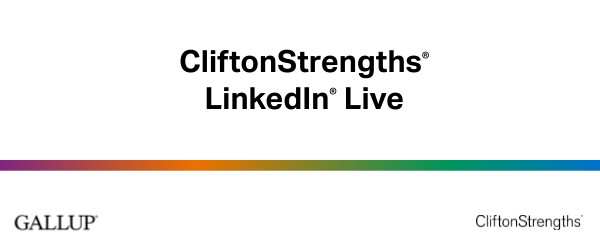 Learn more about the Naming, Claiming and Aiming framework -- a great place for you to begin (or continue) to develop your strengths.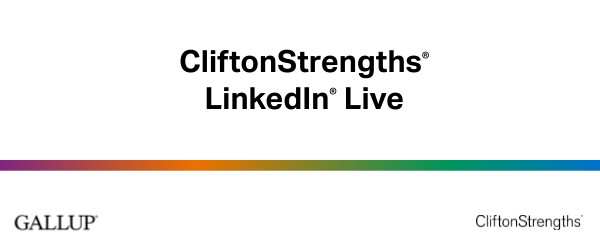 Learn some practical ways in which your organization can start building a strengths-based culture.
Learn about the current state of employee engagement and the tools and resources Gallup offers to help organizations and leaders move it in a positive direction.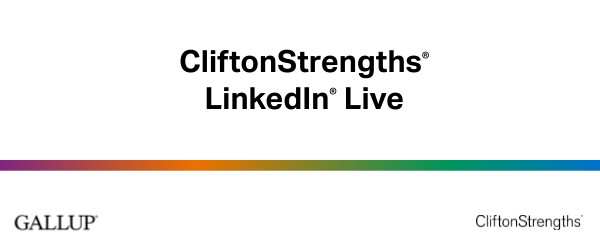 Learn the value of having a strengths mindset as you use your strengths on the job and navigate your career path.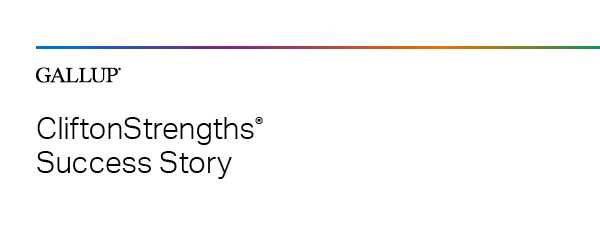 Learn about the Access-Cascade integration and the potential it has to revolutionize your coaching from Gallup-Certified Strengths Coach Charlotte Blair.
Learn how you and your organization can equip your managers to coach employees effectively and can establish a culture of coaching.
Learn from Dr. Jaclynn Robinson how burnout is affecting the workplace, and what you can do to address it as a coach, as a manager, or in your own life.
Learn how your Top 5 strengths can be useful in building your resume and interviewing for a job, including practical tips for job hunters and hiring managers alike.
Learn how you can make the most of your CliftonStrengths as you enter the job market or are in the early stages of your work career.
Learn how good managers can continue to develop their own strengths as they look to develop their team's strengths and improve team engagement.