CliftonStrengths Coaching
Explore Gallup's research.
Discover 10 connection activities that will help your team come together and will improve your teamwork.
Listen as Gallup's chief wellbeing scientist discusses Gallup's new book, Wellbeing at Work, and some of the discoveries and insights it contains.
Listen as Gallup COO Jane Miller discusses the role of communication in connecting employees to their company's mission and in fostering teamwork and collaboration.
Learn from Dean Jones what it takes to be successful at sales and how to effectively coach salespeople.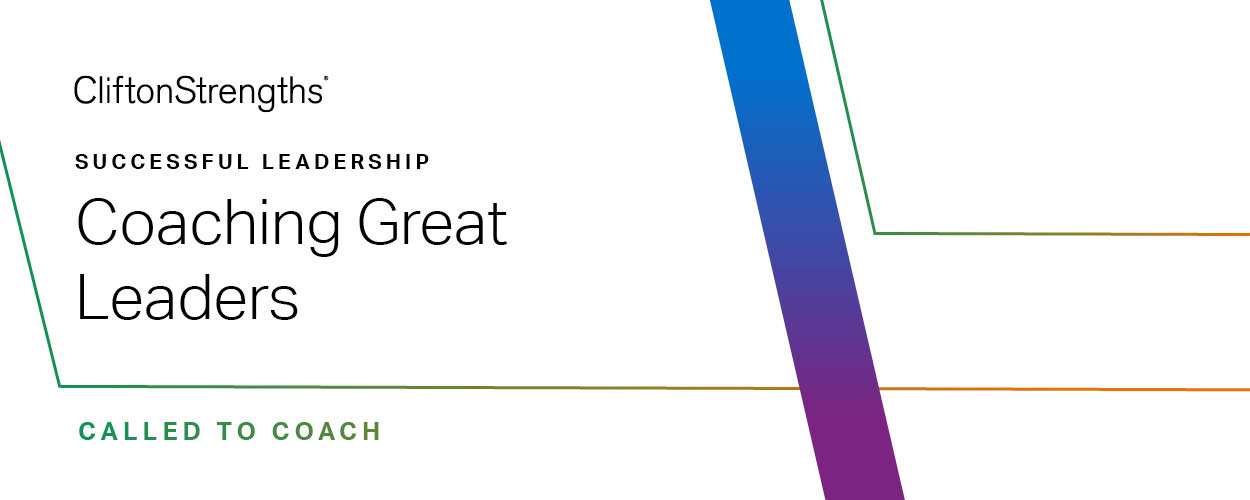 Discover insights on leadership coaching from two executive coaches with a decade or more of coaching experience.
Discover what's in store for you at the June 8 and 9 virtual 2021 Gallup at Work Summit, including a new wellbeing book that will be yours if you register early.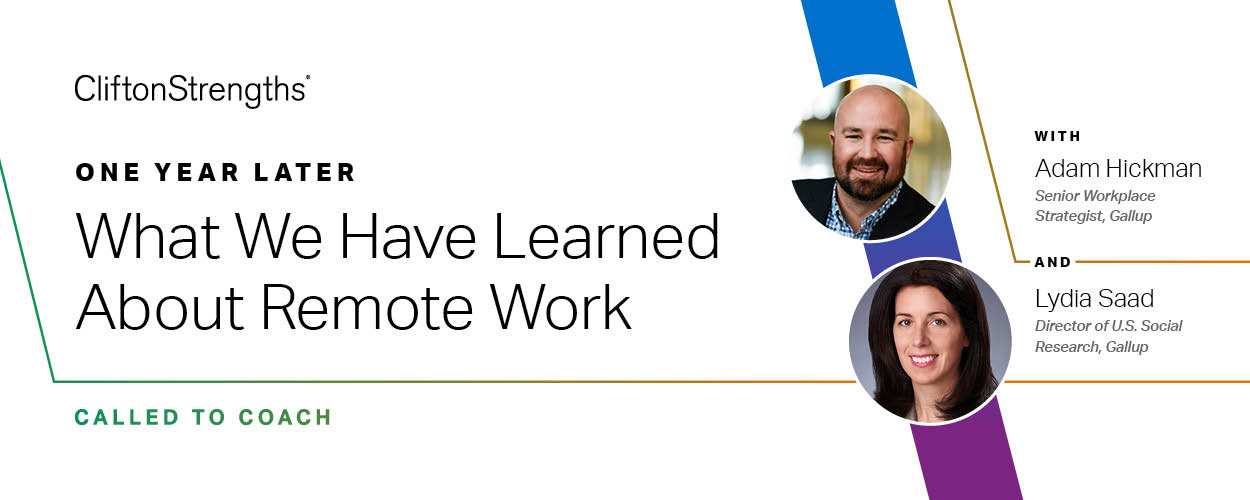 Discover what Gallup has learned over the past year about remote work, and take a glimpse into the future and the challenges and opportunities that lie ahead.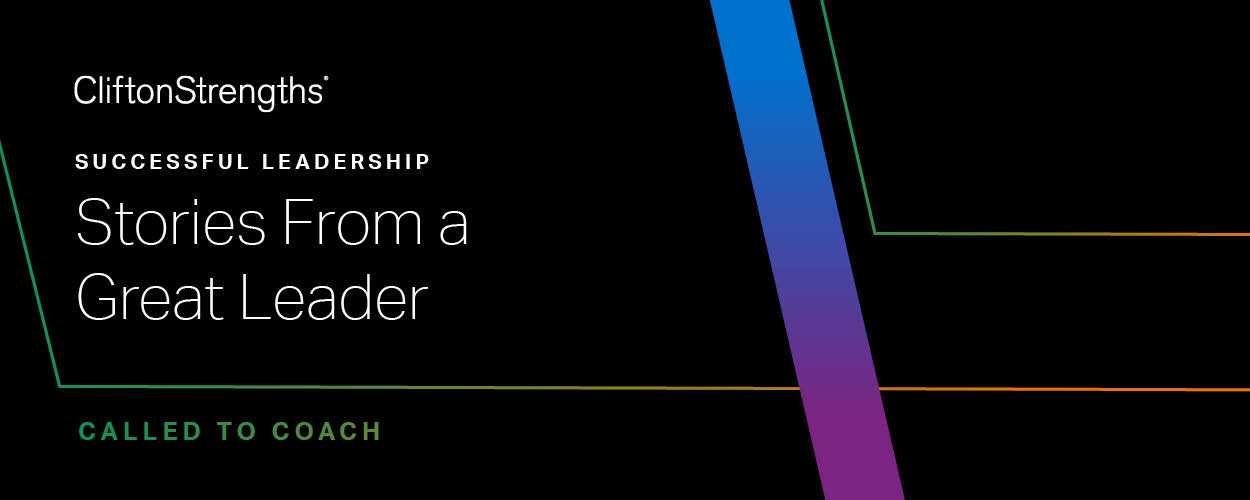 Learn how leaders at Hologic have improved their workplace culture, inspired employee engagement and built trust and stability during turbulent times.
Meet the 2021 winners supporting student engagement and wellbeing by focusing on strengths.
Discover the differences between leaders and managers, and how successful organizations purposefully develop their future leaders.
Learn from an executive coach how leaders can leverage purpose, authenticity and resilience -- together with their CliftonStrengths -- to maximize their impact.
Discover how you can apply your CliftonStrengths when life confronts you or someone you coach with challenging circumstances.
Learn how a diverse mix of CliftonStrengths can empower successful salespeople in the areas of drive, confidence and influence.
Learn how a healthcare organization reduced first-year employee turnover from 48% to 12% and brought cultural change via CliftonStrengths, wellbeing and engagement.
Learn about 4 needs followers have, and how effective leaders understand these needs, including trust, and leverage their own strengths to help meet them.
Knowing and applying one's CliftonStrengths effectively is vital for leaders in 2021. Learn how coaches can foster strengths-based development among leaders.
Find out how an Australian telecom company has put metrics and its employees' CliftonStrengths to work to maximize customer engagement.
Leaders are under increased pressure in 2021 to make great decisions. Learn how they can engage their own self-awareness and their CliftonStrengths to do just that.
Learn what inspirational leadership looks like in 2021, and how a focus on wellbeing, shared vision and hope for the future can drive employee performance.
Learn the power that your personal mission statement and core values can bring to your daily and weekly productivity, from the creator of The Strengths Journal.