Create a learning culture with integrated advice and ideas for growth.
Find personalized learning embedded throughout the Gallup Access platform.
Machine learning powers our recommendation engine. This means you get knowledge and development appropriate to your role, your survey results and your action plans.
Explore integrated learning in every feature.
With Gallup Access, your leadership teams get insights and action steps targeted at what they're working on. This helps them better understand their teams and learn something new every time they use our platform.
Surveys
Each survey question comes with the "why." You can learn the meaning behind each question before you even ask.
Reporting
Based on your survey results, you'll find embedded advice for the right action and learning steps to take next.
Action Planning
This feature helps leaders and managers assign, schedule and follow up on learning plans for themselves and their team.
Learning
We incorporate learning ideas throughout your leadership team's journey, but they can use our resource library anytime to explore important workplace topics.
It's like having your smartest friend on call.
(Who's also a Gallup workplace scientist.)
Explore more than 3,000 pieces of advice on topics related to every vital workplace topic:
Culture
Employee Engagement
Employee Experience
Retention & Turnover
Performance
CliftonStrengths
Management
Leadership
Wellbeing
Team Building
Hiring Talent
Diversity
Customer Engagement
Absenteeism
Remote Working
Give your HR and leadership teams the opportunity to grow and make better decisions.
Great leaders know they need to focus on engagement and performance. They succeed when they have the right resources.
Our strengths-based learning improves your leaders' development and confidence and helps them make better HR and management decisions every day.
Create a culture of learning.
Flexible Use
Incorporate learning advice and modules into your action planning.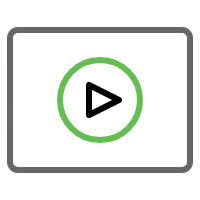 3-Minute Videos for Quick Learning
Find content to fit your busy schedule.
Strengths-Based and Performance-Oriented
We make sure the learning in our platform focuses on your people's strengths and helping them and your organization achieve better outcomes.
Fresh Content
Our content library expands and updates every week. You'll always get first access to our latest insights.
Relevant Topics
Find content in our expansive library by filtering by topic and different media types.
Role-Based Content
Each Gallup Access user can see advice and content relevant to their assigned role.
Exclusive Content
The insights in Gallup Access are only for our subscribers. Be the first to learn about new research and how to apply it in your organization.
Build Learning Into Your Schedule
Set reminders to take action on the learning you choose, and get notifications through the app.
Set up your people for success. Request a demo today.
Fill out your information below to have a Gallup representative contact you via email or phone within 24 hours.