Effective action planning -- made easy.
The benefits of an action plan? Employees who strongly agree that their organization takes action on survey results are 1.9x more likely to be engaged.
We know you don't need another to-do. You need the right steps to achieve your goals.
Tie action plans to your business goals.
It's easy because our surveys and reporting always focus on performance.
We have everything you need in our guided action planning form -- and plenty of expert advice -- to help you create plans that tie to your business goals.
Motivate your managers to follow through.
Conversations about survey results are extremely important to employees, but even more, they need managers to follow through.
Only 8% of employees strongly agree that their organization takes action on surveys; the rest are 1.7x more likely to be looking for another job.
That's why Gallup Access makes taking action on survey results simple for you and your managers.
Keep it simple. Make it successful.
Use our focused questions to help you to think about real outcomes and improve your next survey results.
Increase accountability.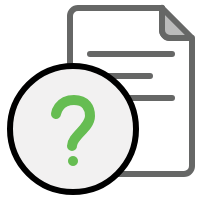 Guided Questions
Use questions that tie your action plan to your team and company goals.
Best-Practice Advice
Get action planning advice and tips that help you follow through.
Embedded Learning
Know exactly what you need to do for each action item by adding related learning modules and advice.
Team Monitoring
Keep track of each individual employee performance plan or team-level goals.
Flexible Planning
Not a one-size-fits-all approach: You can adjust your plan to fit your needs.
Track Your Tasks
Assign and keep track of tasks to ensure progress. See notifications (in red!) when a deadline is approaching.
Take action now to create an exceptional workplace. Request a demo today.
Fill out your information below to have a Gallup representative contact you via phone or email within 24 hours.