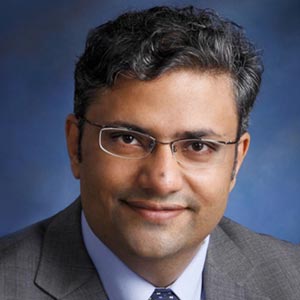 Vibhas Ratanjee
Subject-Matter Expert, Speaker & Author
Irvine, California
About Vibhas
Specializes in executive-level engagement strategies and facilitates Gallup consulting programs, including strengths-based leadership and succession management
Vibhas is an executive coach and a leadership consultant to senior executives and CEOs. He is a key member of Gallup's Speakers Bureau, and he frequently presents on management and leadership development at industry forums around the world.
A major focus of his work involves using large-group change management techniques in organizational development; business processes; brand and customer engagement; employee engagement; and vision, mission and values consulting for private and government organizations. He also developed Gallup's collaborative visioning approach to large-scale change management.
Vibhas serves as the lead consultant to many of Gallup's top clients in the U.S. and Europe and in the Asia-Pacific and Middle East regions. He has consulted with more than 100 organizations, and his client portfolio spans the financial services, telecom, retail and pharmaceutical industries.
Education
University of Delhi
Bachelor's Degree, Business
Indian Institute of Mass Communication
Master's Degree, Marketing