Employee Engagement
Explore Gallup's research.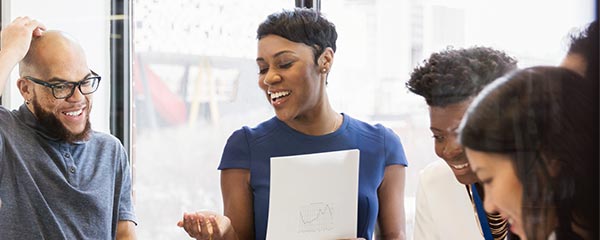 Learn how to improve employee engagement. Discover the true drivers of engagement, the best survey questions and team activity ideas.
Research shows that a strengths-based approach to education positively impacts student engagement and retention.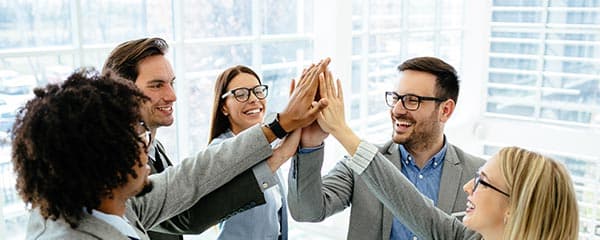 Ownership Works: A nonprofit that boosts employee wellbeing and business performance by creating a culture of shared ownership.
U.S. workers have a favorable view of employee-sponsored wellness initiatives, including mental health days and four-day workweeks.
Now that hybrid work is the norm in offices nationwide, the question is: How do we optimize hybrid work for our teams and the organization?
Hybrid work allows people to better juggle work and home life, and it's here to stay. But with its benefits can come unseen consequences, and organizations must be thoughtful.
U.S. employee engagement is rebounding -- but remote workers are feeling less connected to their company's mission and purpose than ever before.
Employee stress levels are at record highs. But employers can do something about it. Use these techniques to reduce employee stress and burnout.
Teacher engagement hasn't recovered since the pandemic. See how leaders can address the elements most affected.
Six award-winning organisations share their secrets and reveal how to create a high-performing workplace that employees commit to.
The war for talent continues, with 51% of employees watching for or seeking a new job. Retain, inspire and recruit star talent with these steps.
Many baby boomers are either delaying retirement or planning to work part time after. See what leaders can do to engage their older employees.
Saying you'll integrate CliftonStrengths and engagement into your culture is one thing. Doing it is another. Get techniques for making it work.
Quiet quitting costs the world's economy almost $9 trillion per year -- and this trend isn't going anywhere until organizations hire better managers.
Most of the world's employees aren't engaged at work. See why addressing engagement has implications beyond the workplace.
After a dip in 2020, engagement made a noteworthy climb. Unfortunately, so did global stress.
Exploring the future of technology, skills and work
Use 16 survey items to reveal how your teams are doing now and predict how resilient they will be in the future.