Gallup Press
Blind Spot: The Global Rise of Unhappiness and How Leaders Missed It
About the Book
A Message From Author Jon Clifton
Rising Unhappiness
Anger, stress, worry and sadness reached record highs in 2021.
Unhappiness has been increasing globally for a decade, according to Gallup -- and its rise has been missed by almost every world leader. That's because while leaders pay close attention to measures like GDP or unemployment, almost none of them track their citizens' wellbeing.
The implications of this blind spot are significant and far-reaching -- leaders missed the citizen unhappiness that triggered events ranging from the Arab uprisings to Brexit to the election of Donald Trump.
The Negative Experience Index is a composite measure of the five negative experiences (anger, stress, sadness, physical pain and worry). Index scores range from zero to 10.
What will leaders miss next?
Grounded in Gallup's global research, Blind Spot makes the urgent case that leaders should measure and quantify wellbeing and happiness -- how citizens' lives are going -- and shows them how. It also discusses the five key elements of a great life and where the world needs to improve in each of them to better the lives of people everywhere.
Take a Deeper Look: Book Overview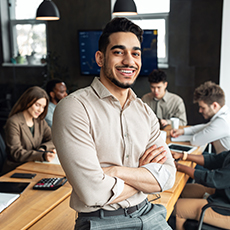 The Leadership Blind Spot: Happiness and Wellbeing
Global leaders have relied too heavily on objective indicators to the detriment of their constituencies. The book begins with examples of countries where their economies were growing but the subjective wellbeing of their citizens was declining -- in some cases, dramatically.
Addressing the Blind Spot: Measuring Happiness and Wellbeing
The second part of this book offers a solution: Global leaders should closely follow wellbeing and happiness metrics to better understand how people's lives are going. Gallup has produced global statistics for wellbeing and happiness since 2006, and these metrics perfectly complement the objective indicators for human development that leaders already follow so closely.
What Makes a Great Life?
Wellbeing and happiness metrics have helped us better understand what makes a great life. The third part of this book highlights the five elements of wellbeing -- work, financial, community, physical and social wellbeing -- and where the world is struggling most in each of them.
Four Unanswered Questions
The fourth part of this book poses four questions from Gallup's wellbeing research that continue to confound experts. This section outlines what we have discovered and offers possible explanations.
What Leaders Can Do to Improve How People's Lives Are Going
The fifth part of this book gives public and private sector leaders recommendations on what they can do to improve people's wellbeing.
What world leaders are saying about Blind Spot
"The book is fun, serious, informative, and wonderfully well-written." -- Sir Angus Deaton, Nobel laureate
"The secret to visionary leadership in a troubled world is bringing happiness to others, not just material prosperity. In Blind Spot, Jon Clifton shows why this is the case, how we have failed to focus on this with devastating consequences, and how we can do better. A must read." -- Arthur C. Brooks, Professor, Harvard Kennedy School and Harvard Business School, and #1 New York Times bestselling author
"This is a leader's book, no matter what kind of leader you are." -- Robin Renee Sanders, former U.S. Ambassador to Nigeria and the Republic of Congo
"The antidote to all human suffering is joy. Joy is the ultimate measure of success and wellbeing, and is the soul of leadership. Read this extraordinary and well-researched book and discover the mechanics for yourself." -- Deepak Chopra, M.D.
"Jon Clifton outlines one of the biggest leadership challenges of our time and how every leader missed it." -- Bonnie McElveen-Hunter, former U.S. Ambassador to Finland, CEO of Pace Communications, and first woman Chairman of the Board of Governors of the American Red Cross
Available Now
Order Your Copy Today
To improve people's lives, you first need to know how their lives are going. Order your copy of Blind Spot to learn how to measure and improve what really makes life worth living.
Why are emotions important in our daily lives?
Visit the Global Happiness Center to learn more about why and how Gallup measures global wellbeing and to see the world's hot spots with our Global Emotions Interactive page.
Emotion is a fundamental element of the human experience.
How people feel affects life outcomes and is a definitive indicator of societal health and progress.
Tracking big-picture trends worldwide reveals which populations have high wellbeing and which are experiencing emotional turmoil.