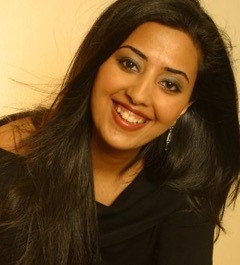 Lena Sagar
United Kingdom of Great Britain and Northern Ireland
Singapore
Coaching Expertise: Career, Executive Coaching, Financial Services, Keynotes, Leadership, Life Coaching, Managers, Manufacturing, Personal Development, Small Business/Entrepreneurs, Technology, Wellbeing
Coaching Availability: Is accepting new clients
Coaching Method: Coaching Packages, Corporate Training Programs (e.g. Your Location), In Person, Individual (In-Person, Phone or Zoom), Online Video Conference (e.g. Zoom), Seminars & Retreats, Workshops
Coaching Language: English (Great Britain)
About Lena Sagar
With 20 years career in global marketing management focused on consumer behaviour, I made the transition in the last few years delving into performance behaviour. I provide value to companies and individuals by developing clarity of their challenges and facilitating development plans to deliver goals. My curiosity enables me to provide a holistic approach to my coaching to get to the real issues withholding potential and change.
Some specialism areas include coaching leadership, team and performance development, stress management, self-confidence, career transitions and well-seasoned at developing programs globally across cultures. As an experienced coach and have had the privilege of working with interesting global clients from all leadership levels in legal, technology, finance and marketing.
Two recent recommendations:
"I've recently received some coaching from Lena@Mindverse. She helped me identify my strengths using the CliftonStrengths program, which was enlightening and helped me become more self-aware and how to get the most from them. I would highly recommend the coaching."- Jiten Mistry, COO & Finance Officer, Citi Holdings EMEA.
"Lena is a powerhouse of insight, action, and warmth. As a global marketer and coach, Lena brings an innate sense of what makes people tick. In every conversation, you get the sense that she is interested - in new ideas, in you, and in working together to grow. And that's what makes working with her so interesting. I highly recommend Lena to other women in leadership as a partner in your growth." - Sarah Lesway-Ball, Senior Director, Global Experience Marketing at Juniper Networks.
CliftonStrengths is a development framework that I particularly appreciate. It's inspiring and can be used at various levels, whether at individual, team, or group. You will get a thinking partner in your development journey, looking to discover what will make a real difference. As well as being a Gallup certified strengths coach, I hold an ICF and DISC accreditation and a post-graduate in business and personal coaching. Please visit my website, www.Mindverse.Coach for further information or get in touch at lena@mindverse.coach.