Switch on what's best in every single person.
Gallup learning is powered by research and built for results. Use our in-person and virtual learning solutions to boost performance, talent development and employee engagement. With Gallup's learning and development, you can bring out what's best in you, the people around you and your organization.
About Gallup Learning
What is Gallup learning?
Since 1935, people have trusted Gallup to find out how individuals worldwide conduct their lives. For decades, we've studied how the most successful people advance their personal and professional development to get the best results. We've taught hundreds of thousands of people and developed learning solutions for some of the most influential organizations in the world.
We do more than teach you about our research findings.
We teach you how to find human potential and switch it on.
What We Help You Do
We teach you how to:
find and activate talents
fuel a person's development and engagement
coach people into star performers, people leaders and business builders
We teach you how to give people what they need to:
solve complex problems
build superior products
form high-performance teams
Virtual Learning
Bring our virtual learning to your home or office. Transform your career and your life -- from anywhere.
In The Workplace
Your workplace issues, taken care of.
Learning Methods
Choose how you want to learn.
Pick one Gallup learning option, or combine it with another. We've created Gallup learning so that you can learn from almost anywhere.
The Gallup Investment
What happens when organizations invest in Gallup learning?
The numbers go up. We have measured the results of Gallup learning for nearly two decades. Examining almost 600 companies and 2.5 million employees, we discovered that no matter your industry, location or challenges, Gallup learning can help boost your employee engagement and smash your strategic goals.
+14
Percentage-Point Increase In Employee Engagement
Gallup clients who invested in at least one Gallup course saw an average employee engagement increase of 14 percentage points.
+20
Percentage-Point Increase In Employee Engagement
Clients who invested in Gallup courses in all three main content areas -- strengths, employee engagement and manager development -- saw an average employee engagement increase of 20 percentage points.
+$1,812
Estimated Return
Organizations that invested in Gallup courses realized an estimated return of $1,812 in productivity per employee in the first year.
What Our Customers Are Saying
This is why we do what we do.
"I enjoyed how Gallup was able to present the information. The course showed us what kind of coaches we were and helped us realize how we could help others by using their strengths. I learned how necessary it is for you to understand yourself to help others grow and realize their talents. The course helped me think about creating a mission beyond myself while getting to know myself."
Brandon McWilliams
Executive Director
"The standard of any of the touchpoints with Gallup is world class. From speaking to the sales team to the level of facilitation and quality of products and resources available to anyone who takes any of their courses is amazing. After attending some of their courses, if you want further or additional resources, they are professional and will always go the extra mile for their customers."
"An intense program that really focused on self-discovery as well as the tools to help others. It was far more than 'do this to achieve this.' In looking back, I now see how our instructors really encouraged each of us to get to a place of excellence in coaching that utilizes the best of who we are through our strengths."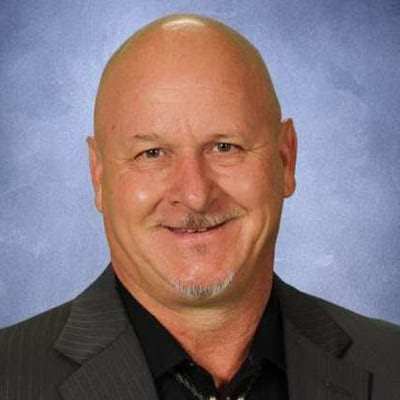 Bill Lee
Chief Executive Officer
"Gallup is the workplace that specializes in performance management. They are the 'best practices coinsurers' of the market for strengths-based development. My training was an all-inclusive business course in one week that challenged and changed me for life. Experiencing this course gave me the gift to assist in challenging processes with others who want to change."
Danielle Smith
Gallup-Certified Strengths Coach
Featured Event
Gallup at Work Summit
Join leading experts in improving employee engagement, wellbeing, the future of work, manager development, CliftonStrengths and other business topics that influence every workplace. Stay on the cutting edge of workplace research and set your managers and employees up for success with invaluable learning through applicable keynote speakers and breakout sessions.
Featured Course
Gallup Global Strengths Coach Course
Help people use their greatest talents to realize their best performance. Enroll in the Gallup Global Strengths Coach course (formerly Accelerated Strengths Coaching).
As the fastest route to becoming a Gallup-Certified Strengths Coach, this course gives you the advanced strategies and solutions you need to help individuals, managers and teams improve performance by understanding and applying their CliftonStrengths. Learn how to coach in a way that leads to higher engagement, stronger performance, better results and better lives.
Gallup Courses
Choose a course. Open an experience.
Our courses come alive and hit hard. They motivate. They guide. They stay with you.
Configured Learning
Let us handle it.
It's easy to feel overwhelmed by your employees' developmental needs. The demands are many, and the stakes are high.
That's where we come in.
We'll configure learning solutions to your unique challenges, which means you get a learning approach that's tailored to your business needs and leads to the results you want.
Contact Us
Tell us what you want to achieve.
We can help you better understand your learning needs and provide solutions that will make an immediate and long-term impact.