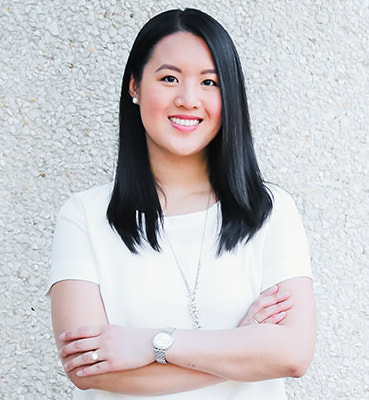 Linda Evans
San Antonio, Texas, United States of America
Utah, United States of America
New York City, New York, United States of America
Coaching Expertise: Career, Education, Leadership, Life Coaching, Non-Profit Organizations, Personal Development, Students/Youth, Wellbeing, Women
Coaching Availability: Is accepting new clients
Coaching Method: Corporate Training Programs (e.g. Your Location), Individual (In-Person, Phone or Skype), Keynote Speaker, Online Video Conference (e.g. Skype), Phone, Seminars & Retreats, Workshops
Coaching Language: English (USA)
About Linda Evans
I am a strengths-based career coach who helps career explorers, job seekers, and career changes enhance their personal brand using a unique combination of counseling, coaching, and advising. All sessions are conducted virtually through Zoom, FaceTime, or Skype.
I strive to integrate clients' personal strengths, values, and interests to create deeper meaning and purpose in life. Mine is
a holistic approach incorporating each client's cultural, socio-economic, and family backgrounds.
I use a highly individualized and pragmatic approach in guiding clients through making decisions, setting goals, and planning next steps towards reaching their full potential. I believe self-awareness and emotional honesty are central to creating full meaningful lives, so I prompt clients to explore their motives and inhibitions.
I have a strong aesthetic sense and attention to detail when editing documents and online profiles, with a determination to help clients brand themselves in the most professional, concise, clear, and compelling way possible.
I started my career coaching business, Launched by Linda, in 2011 when I graduated from Brigham Young University and was still unclear about where to go in my career. All I knew was I wanted to help college students reach their goals and fulfill their potential. So I began editing my friends' resumes, graduate school admission essays, and scholarship applications.
Over the next 5 years, I held a lot of jobs, moved across the country, and tried 3 master's degree programs before graduating with my Master of Arts in Psychological Counseling from Columbia University in New York City. Shortly thereafter, I accepted my first full-time job as a Career Counselor.
I moved back to Utah in 2017 and tried working as an Academic Advisor for a year before returning to Career Services. In 2018, I began teaching college-level career development courses (Career Exploration, Career Strategies, and Personal Branding) and earned my Diploma in Coaching from New York University. In 2020, I became a Gallup-Certified Strengths Coach.
In addition to working with clients and students, I have experience writing job descriptions, interviewing candidates, supervising employees, and speaking with employers. I currently work as a full-time Assistant Director in Career Services at Trinity University in San Antonio, TX.