2021 Gallup Culture Transformation Award Winners
A strong culture is crucial for aligning employees and customers with the vision, mission and purpose of an organization. Winners of the new Gallup Culture Transformation Award have found a way to live out their culture daily and transformed a core element of the way they work to create a shared and sustainable vision for success with measurable effects for their people and business.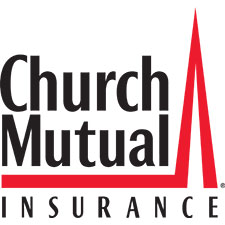 Church Mutual Insurance
Church Mutual's mission is to be the premier provider of insurance services to their customers in the religious institutional marketplace and other compatible markets. Recognizing that customers are the company, Church Mutual does everything with that in mind. As Church Mutual was nearing its 125th anniversary, the organization wanted to ensure its evolving culture would be relevant for the next 100 years. Partnering with Gallup, it surveyed employees and created cross-functional focus groups to determine employees' perceptions about what the organization stands for, what makes it unique and what it means to be a part of the Church Mutual family. Using this feedback, it defined the values that rang true to all employees: being powered by purpose, acting with honor, and being courageous and bold. These values create the structure of the enterprise-wide culture evolution -- defining the employee and customer experience and driving the organization forward.
Highmark Health
(two-time winner)
Transforming healthcare requires a remarkable effort, and Highmark Health is actively working to accomplish that task by building a high-performing culture. Highmark Health is a two-time winner of the Gallup Culture Transformation Award. In partnership with Gallup, this national health and wellness organization established four Core Behaviors to create a workforce that is engaged, aligned and inspired. With leadership buy-in and role modeling, clear definitions, goal setting, and continuous listening efforts through census and pulse surveys, leadership has gained a measurable understanding of the organization's alignment with its Core Behaviors. Today, more than 40,000 employees at Highmark Health continue their work on demonstrating and living out the aspirational culture of the Core Behaviors.
We're celebrating organizations that are making a difference in people's lives.
From work to education, Gallup's Exceptional Workplace Awards recognize organizations doing exceptional work transforming culture, improving engagement and putting strengths first.