West Health Shapes the Debate on Healthcare Costs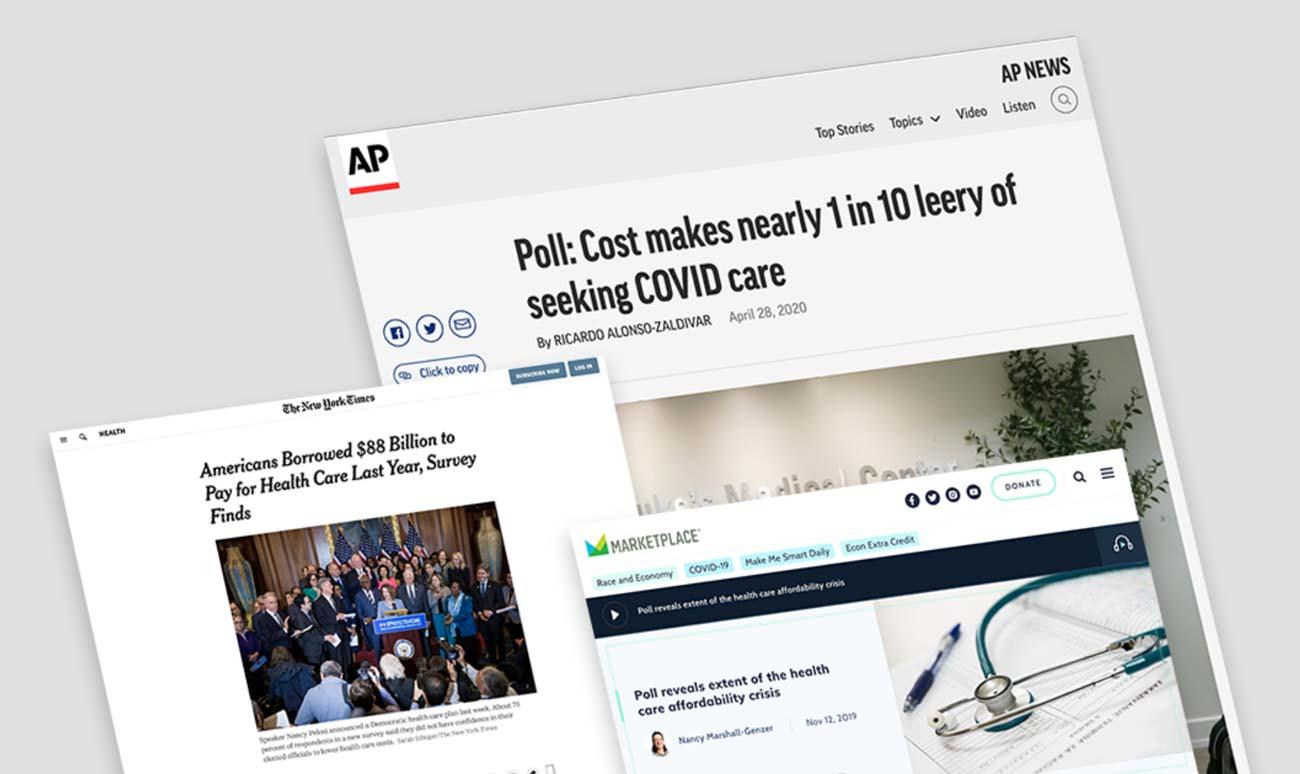 Featured in: AP News, Marketplace, The New York Times
Even before the coronavirus pandemic began spreading around the globe, tensions about healthcare and healthcare costs in the U.S. were high. There are conflicting views about the best way to address the crisis of rising monthly premiums, unchecked prescription drug costs, and medical bills that lead to bankruptcy and adverse health outcomes.
Driven by its mission to lower healthcare costs to enable successful aging for seniors, West Health decided to fill the need for a credible thought leader to cut through the noise and give both the public and policymakers a fuller understanding of the true cost of the crisis.
702+ news stories on healthcare costs citing Year 1 report data
2,120+ unique media mentions from Year 1 report
The Challenge
Moving the Needle Toward More Sustainable Healthcare
West Health is a family of nonprofit and nonpartisan organizations focused on lowering healthcare costs to enable seniors to successfully age in place with access to high-quality, affordable health and support services that preserve and protect their dignity, quality of life and independence.
As the healthcare cost crisis loomed larger -- with physical, psychological, financial and economic implications for all Americans -- West Health began a partnership with Gallup to amplify its mission and become a leading voice in the debate.
The Approach
Becoming a Trusted Source in the Ongoing Crisis
By combining its deep experience and expertise in healthcare and healthcare reform with Gallup's reputation as a trusted, impartial source for information on public opinion, West Health knew it could create high-quality insights that would garner attention from top-tier media and American policymakers.
The Year 1 West Health-Gallup study was conducted using the Gallup Panel, interviews with healthcare industry experts and a nationally representative survey of more than 3,500 randomly selected adults. The study found sobering truths about public perceptions of healthcare and the burden and fear created by the current U.S. system.
In Year 2, West Health and Gallup switched from an annual report to "pulse releases" to make findings more immediately available and have more flexibility to be responsive to the changing public health situation.
Of course, no one could have predicted how COVID-19 would heighten the urgency of this work even more. The ongoing survey work is documenting the healthcare crisis as it transcends the pandemic, not just for posterity but also for policymaking.
The findings show clearer and clearer evidence of the concern Americans have about healthcare costs, as well as the large racial divide in COVID-19 cost concerns.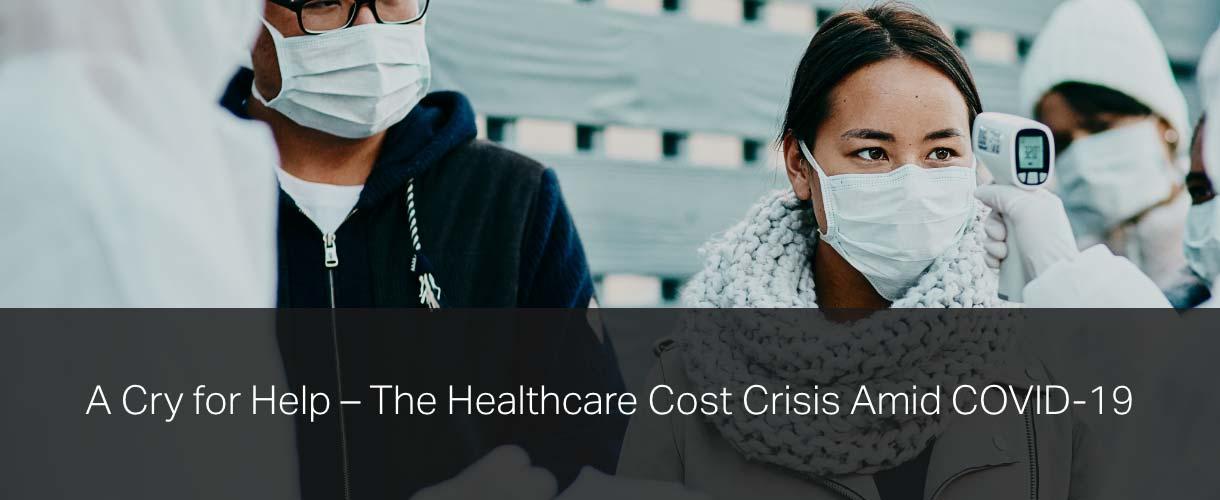 In the webinar "A Cry for Help," experts from West Health and Gallup discuss what ongoing polling illuminates about the desperate choices many Americans have to make between their physical health and their financial health.
The Outcome
Informing Policymakers of a Public Health Threat Fueled by Cost
These calls to action are all fueled by West Health and Gallup's findings. Gallup's strategic communications team helped the project secure coverage of the Year 1 report in more than 1,500 outlets, including CNN, MarketWatch and AP News. The U.S. Healthcare Cost Crisis report has been downloaded nearly 500 times.
The webinar "A Cry for Help" -- addressing both Year 1 and early Year 2 findings -- had 927 registrants and over 500 listeners. The pulse release "In U.S., 14% With Likely COVID-19 to Avoid Care Due to Cost" has garnered over 8,000 page views.
As the conversation continues, West Health and Gallup will continue to shed light on solutions that Americans support and guide the way toward long-needed action.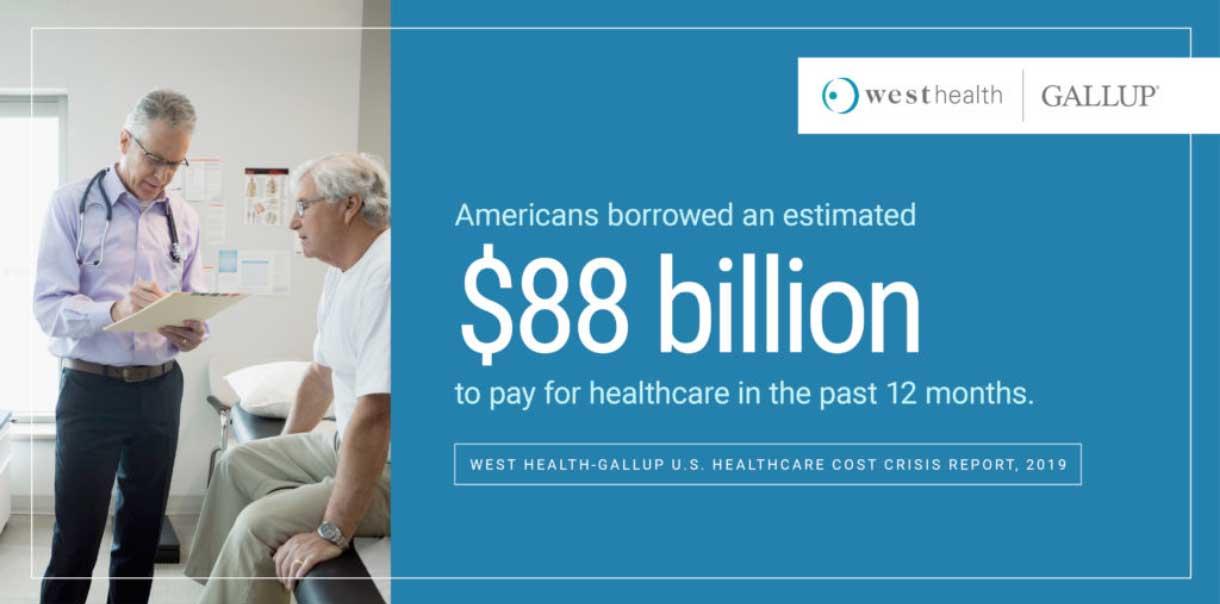 "There's clearly a big political divide when it comes to macro issues, but very little separates Americans from the consequences of a high-cost healthcare system. We can no longer delay common sense reforms when the health and financial security of millions hang in the balance."
Tim Lash Chief strategy officer and executive vice president at West Health
Making change that matters.
Learn how organizations everywhere are turning the workplace — and the world — into a better place.