Women are good in a crisis.
Throughout the COVID-19 pandemic, women have been not only working on the front lines of the crisis but also leading people through it.
And they have been good at it.
Studies show that women lead many of the countries that have been the most successful in combating the pandemic -- and in the workplace, women have been rated as better leaders than men during the crisis.
Yet, women are the heads of state or government in just 20 countries, and about 8% of Fortune 500 CEOs and 6% of S&P CEOs are women.
The question is, what comes next? Is it possible to achieve a more equal future amid the recovery from the COVID-19 pandemic?
International Women's Day 2021
Could a woman lead your country someday?
In 2019, Gallup asked men and women in 74 countries and territories whether they thought it would be possible for a woman to become the leader of their country in the next 10 years.
Check out the maps to see how women and men around the world answered this question and to see how close -- or far apart -- their viewpoints are.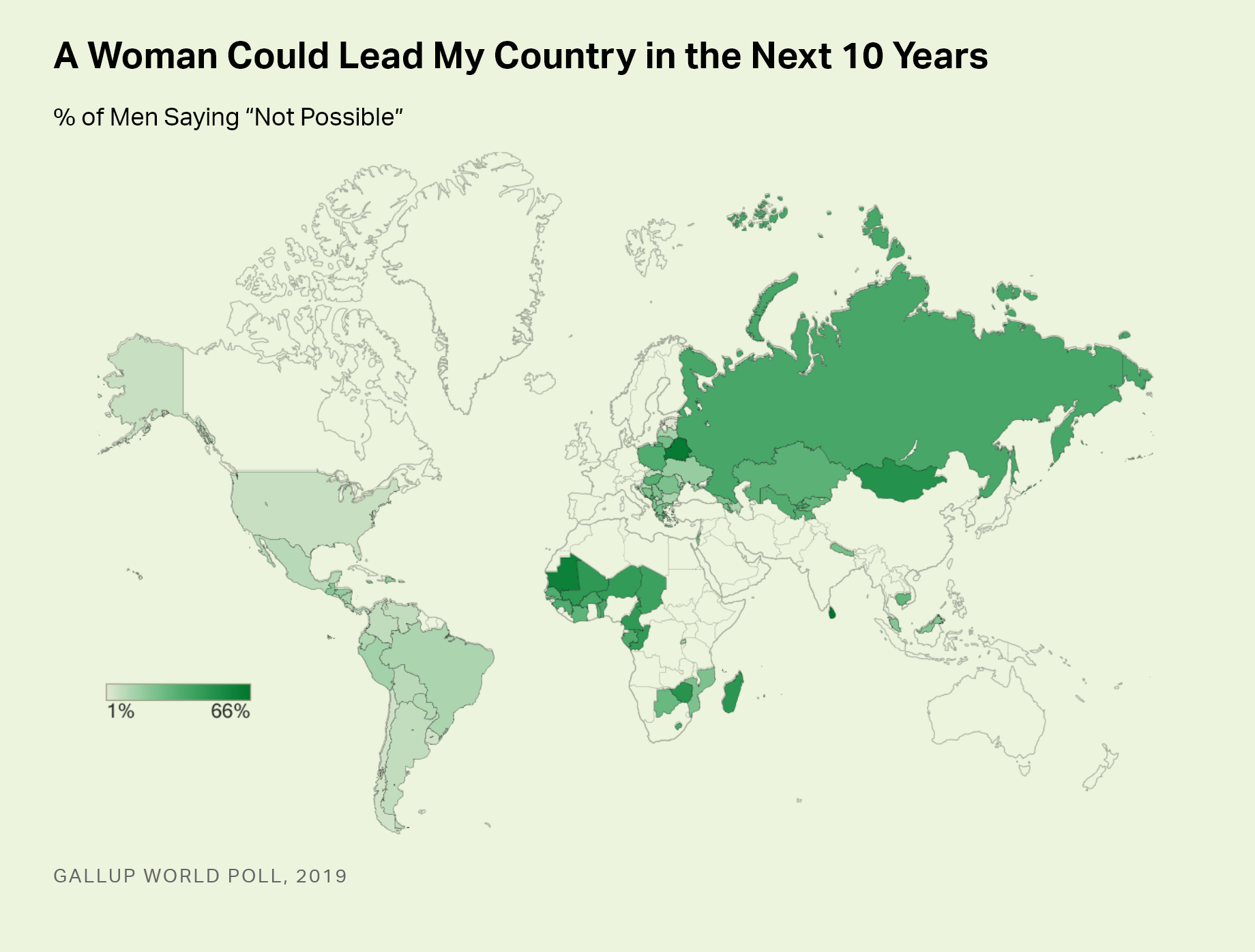 Featured Conversation
Gallup's research directors for Latin America, sub-Saharan Africa, and the Middle East and North Africa share their insights on what the future holds for women in their regions.
Challenges for Women Globally Made More Daunting by Pandemic
Iman Berrached, Magali Rheault and Johanna Godoy discuss the future women see for themselves in the post-pandemic world.
Get in touch with a Gallup expert to find out more about our work.