Gallup Internships
At Gallup, you're not "just an intern." You're a valuable part of our team, our culture and the change we make in the world. Our internship programs provide undergraduate and Ph.D.-level students with the unique opportunity to work on real projects with real clients and real impact.
What's It Like Being A Gallup Intern?
Your Internship Experience
Doing purposeful work and gaining professional experience, our interns thrive in our strengths-based culture. With our focus on wellbeing, endless opportunities to learn and grow, and best friends at work, every day is engaging and fulfilling.

Business Development Summer Internships
As a business development intern, you'll call prospects, connect with established leads, create sales strategies and develop partnerships with customers. With exposure to senior leadership, partnerships with clients across industries and continual opportunities to develop your professional experience, you'll be challenged every day and grow your expertise in the consultative sales process.
Meet Our Business Development Interns by checking out this video of business development interns
Technology Summer Internships
Whether you're interested in software development, quality assurance, data science or project management, you'll get hands-on experience as a technology intern at Gallup. With mentorship from leaders and exposure to the latest technology stack, you'll learn and grow while working on projects that make a difference in the world.
Meet Our Technology Interns by checking out this video of technology interns
Ready to take the next step? Read more about our internship opportunities and apply.
A Few Words From Former Gallup Interns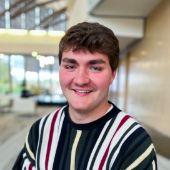 Luke, Talent Analyst Intern
"Being an intern at Gallup is very different than other internships in the past. I do work that truly matters and makes a difference in the company."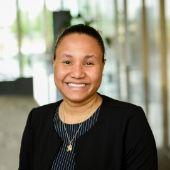 Lelis, Software Quality Assurance Intern
"Working at Gallup in the Technology department is really interesting because you feel you are really making an impact in people's lives in some type of way."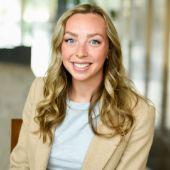 Addi, Digital Marketing Intern
"I love being an intern at Gallup. I'm working on a lot of real-life projects and working with great people who really want me to succeed."
What are the perks?
When you intern at Gallup, you get:
A paid internship with some of the best coworkers you'll ever meet
A collaborative environment across teams and functions
Individualized projects based on your greatest areas of interest and expertise
A strengths-based, engagement-focused and performance-oriented culture
World-class managers who support, position, empower and engage you
Ongoing learning and development opportunities
Mission-driven work that changes the lives of people around the world
A potential opportunity to join Gallup full time upon graduation
Browse All Internship Positions to see what jobs are out there