To Reveal All 34 of Your CliftonStrengths, Unlock Your Full Report
Consider the self-discoveries you made from knowing just your Top 5. Now is the time to take the next step in your CliftonStrengths journey and discover strengths 6 to 34. Focusing on continued strengths development will help you aim your talents toward your goals to realize your potential. Don't miss out on your personal development by neglecting the full scope of your CliftonStrengths -- know your strengths, fully.
Uncover Your Report in Less Than 5 Minutes, No Need for a New Assessment
Don't worry about retaking the assessment -- remember that you already have your full CliftonStrengths results -- but you only have access to your Top 5. With just a few short steps, you can upgrade to CliftonStrengths 34 and navigate your new report.
Your CliftonStrengths DNA strand will go from this…
…to this, immediately.
How It Works
1 Add the product to your cart. When you are done shopping, proceed to checkout.

2 Sign in to your account.

3 After you complete the checkout process, you will receive a unique access code via email.

4 Follow the instructions in the email to redeem your access code at gallup.com/access.

5Start using your personalized CliftonStrengths reports and other resources to maximize your potential.
"Why Should I Know More Than My Top 5 CliftonStrengths?"
If CliftonStrengths is about knowing what you're uniquely good at, why would you need to see more than your Top 5? That's a good question at face value, but consider this: If CliftonStrengths is about knowing what you're uniquely good at AND learning how to invest in those strengths so you can deliver consistent, near-perfect performance, why wouldn't you want to see more than your Top 5?
Top 10
Your Greatest Strengths Sit in Your Top 10 Spots
There's immense value in knowing your Top 5 -- they're your most powerful natural talents -- but the value doesn't end there. Knowing the strength of each of the 34 themes in your CliftonStrengths profile will influence how you live, work and interact with those around you.
Did you know that your top 10 CliftonStrengths generally show up the most in your day-to-day life? In fact, some people will even claim daily use of their top 12 (or more). Somedays, the strengths in your ninth and tenth spots may feel so prominent that it's like they're numbers one and two. Upgrading to your CliftonStrengths 34 results will allow you to fully explore your most influential themes -- bringing you one step closer to success.
The full 34
The Full 34 Report Is Extensive and Detailed, and It Better Reflects Your Uniqueness
Your CliftonStrengths 34 "paints the full picture" of who you are and what you're uniquely good at. This is evidenced by the detailed, highly personalized CliftonStrengths 34 report. When you upgrade, you'll see a new report in your Gallup Access CliftonStrengths page that showcases the 34 themes in order of how strongly they show up for you -- as well as a better look into the order of your domains.
View CliftonStrengths 34 Sample Report
While your CliftonStrengths 34 profile helps you understand who you are, there is also power in knowing how you make things happen, influence others, build relationships and process information. The four domains offer another way to think about your CliftonStrengths and how you contribute. Your full report helps you explore those domains and shows the relative distribution of your unique CliftonStrengths 34 results across the four domains.

The report is designed to help you understand and use your strongest CliftonStrengths so you can make the most out of what you naturally do best. The end of your report will even feature an action plan into how you can use your CliftonStrengths every single day.
Navigating Weaknesses
Defining Weaknesses and Navigating Them Takes Time, Learning Your 34 Will Help
Knowing which strengths fall to the bottom of your report and learning how your highest CliftonStrengths can become weaknesses is of paramount importance to your development.
Gallup defines a weakness as anything that gets in the way of your success. Oftentimes, these can be our top strengths that we are mismanaging or that need more investment. However, our weaknesses can also be the strengths at the bottom.
Here's an example of how knowing your lowest strengths can give you insight into why you may not feel energized by certain tasks, conversations or situations: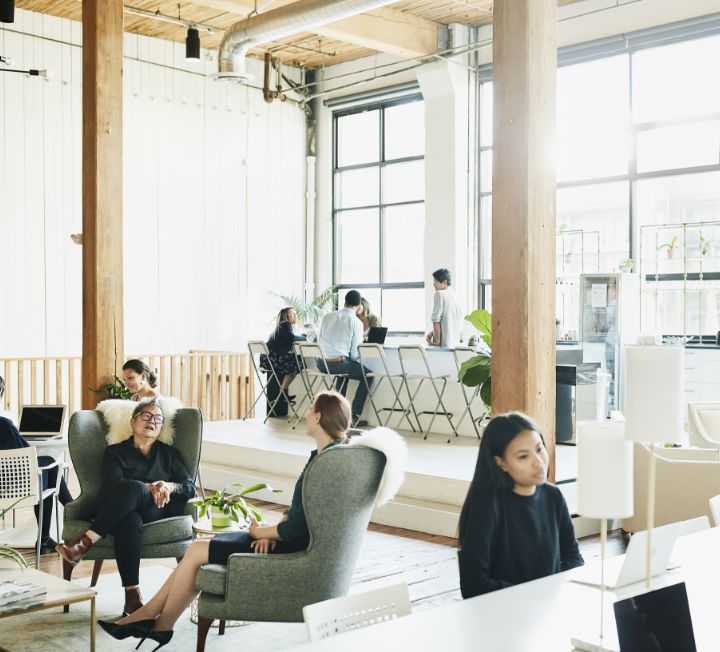 You may love sitting in on brainstorming meetings -- but you squirm when someone puts you on the spot to contribute a "creative new idea." You gain energy in those meetings because you have Context and Input in your Top 5, so you enjoy hearing how these plans "came to be" and love gathering as much information as you can. But what you may not know until you upgrade to your CliftonStrengths 34 report is that Ideation and Futuristic sit in spots 33 and 34.
It energizes you to think about the ideas people have -- and even help make those ideas better. But you lose energy when you try to think of brand-new ideas and the way they connect to the future. This is more than OK because you can use your top strengths to help cover for and manage those lesser strengths.
Claim them: Know your weaknesses and how they get in your way
Collaborate: Ask partners for support
Apply a strength: Use a different theme to achieve a better outcome
Just do it: Lean in and do your best
Watch These Videos to See Why CliftonStrengths 34 Is the Best Way to Maximize Potential
Maika Leibbrandt
"It's important to understand your CliftonStrengths 34 if you really want to connect with other people. It'll give you that language, those discoveries, that understanding of self."
Jessica Dawson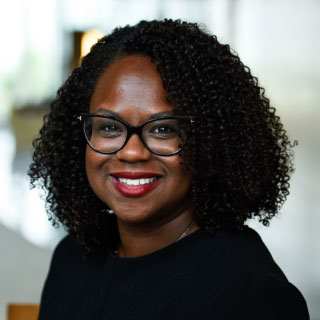 "It's so empowering to be able to let go of who you're not and focus on who you are."
Dean Jones
"Your full 34 report fills in the blanks. It provides a very clear picture of you who are."