Access
Explore Gallup's research.
Develop people and build a high-performing culture with Gallup Access. Bring our manager tools, survey software and people science to your organization.
It's the Manager equips your managers with 52 of Gallup's greatest discoveries from decades of research into the science of management.
"It's the Manager" gives human resource leaders access to Gallup's platform where managers can do surveys, developmental reviews, check the strengths and engagement of their employees and further their manager development and training.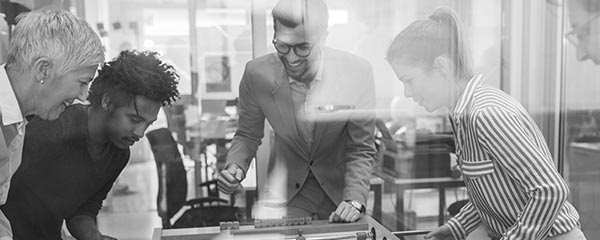 Learn why the employee experience is a strategic priority for HR leaders today and what to do with past employee engagement initiatives.
Learn how to equip your managers with the right tools to coach employees.
A new report from Gallup and Google reveals that while many U.S. students, parents, teachers and administrators highly value computer science education, many students do not have access to it at school.