How to Create a Strengths-
Based Company Culture
01
Why Create a Strengths-Based Company Culture?
A strengths-based culture and strengths-based approach is a powerful differentiator that helps companies attract top talent, bring out the best performance in every employee and create organic business growth.
Do you feel a sense of dread at night when thinking about work the next day? You're not alone. Most of us have been there before, or perhaps lead an unengaged team or work at an uninspiring company now.
It's a common situation. Some may call it "having a case of the Mondays," but Gallup research confirms that people's wellbeing hits a low on Mondays. The problem has even deeper implications for businesses.
This dissatisfaction can be a result of toxic workplace cultures, but it is also found in companies that simply don't sustain a healthy work culture.
What we've discovered is that too many people wake up and hurry to places that give them good pay and benefits, but still treat them like interchangeable cogs in a machine. These companies lack the cultural elements that strongly link to employee engagement and high performance, such as:
1. A manager who understands and motivates employees -- the strongest driver of employee engagement.
2. A sense of purpose -- a particularly strong driver of retention for millennials.
3. The opportunity for growth -- the top reason people leave their job, and a primary attractor to new jobs.
A workplace that lacks these elements might not seem bad on the outside, but over time it demotivates employees, conjuring up that dread and decreasing their productivity, engagement and retention.
Some leaders try incorporating team-building activities or creating more interesting values to encourage a productive atmosphere and positive attitude in the workplace, but they don't give employees a practical way to live out and connect with the company's culture on a personal level.
Most leaders realize that they need a better company culture to remedy this drain on their people and resources. Yet, achieving it remains elusive. Creating a strengths-based culture means creating a positive work environment. But it's also more than that.
Companies must develop people in a way that meets their personal desires for belonging, uniqueness and growth, and in turn helps individuals look forward to work, improves team collaboration and performance, and spikes the company's organic growth.
In short, performance gains will only materialize if a company embraces the wide variety of individuals who inhabit it and gives them a reason to apply their diverse talents and viewpoints for the common good.
When employees know and use their strengths, they are more engaged -- nearly 6xs more -- have higher performance and are much less likely to leave their company.
Many companies use the CliftonStrengths assessment as the foundation for creating their ideal culture, but they haven't entirely changed the conversations employees have and don't feel like it's part of their true culture yet. As a result, the type of organizational culture they strive for has yet to be reached.
Want to know how to truly change organizational culture? We'll show you how to get there.
02
What Does it Mean to be a Strengths-Based Organization?
In a strengths-based culture, leaders, managers and employees choose to continually develop each person's potential, resulting in an engaged workforce and organic business growth.
Strengths-based organizations integrate strengths development into their mission, vision, values and processes, as well as into how people work and collaborate daily.
It's a culture in which conversations about strengths in the workplace are frequent and productive -- shaping people's mindsets and approaches to work. And where decisions are often made based on individual or team strengths.
Strengths-based organizations shift away from the old ways of managing people to more effective, forward-thinking ways of developing them. They recognize that the workplace of the future prioritizes:
03
What a Strengths-Based Approach Is Not
The CliftonStrengths assessment is a developmental tool that makes talking about and developing people's strengths more accurate and easier.
It's not about positive affirmations in the workplace. Creating a strengths-based culture requires a shift in mindset to developing people regularly and helping people approach their work through a strengths lens every day. Taking the CliftonStrengths assessment is a starting point for that shift.
A strengths-based culture is not a place that ignores people's weaknesses.
Instead, it recognized the greater gains to be had from focusing on strengths. People achieve more when they spend time in their areas of greater talent. Knowing their strengths also helps people become more self-aware and more accepting of their areas of lesser talent.
Strengths-based cultures don't try to "fix" people's weaker areas; they help people manage them through their strengths and the right kind of coaching feedback.
A strengths-based culture is not an excuse for people to avoid certain tasks or performance expectations.
Effective leaders realize that they see the best results from employees who can spend more time doing the work they naturally do best and using the strengths they do have to meet expectations more efficiently and effectively.
The best managers build a strong organizational culture by helping employees develop strategies to leverage their strengths to maximize their performance. Those strategies might include altering responsibilities to better match the employee's strengths, building a support system to help with areas of non-strength, or using a strength to overcome an area of weakness.
A focus on strengths does not replace your existing corporate culture.
It helps you harness and amplify the best parts of it.
Culture -- driven by your unique purpose and brand -- influences the direction for your company and sets expectations for how employees interact and how work gets accomplished. Strengths-based development guides people in how they work and helps you achieve your ideal culture.
"What would happen if we studied what was right with people versus what's wrong with people?"
- Don Clifton, 1924-2003
Now, we ask: What if you applied that concept to every person inside your organization?
04
The Business Case for Organizational Strengths
There is a buzz of excitement in the air when a group of people completes the CliftonStrengths assessment. Everyone craves the chance to know what they're good at. On average, companies have seen a 7% increase in employee engagement just by having employees take the assessment.
Organizations that choose to keep that buzz alive, by committing to building the strengths of each associate and weaving a strengths philosophy throughout their organization, can see a 23% increase in employee engagement.
Engaged employees aren't just happy employees -- they significantly outperform others on crucial performance outcomes.
Gallup's meta-analysis of 1.2 million individuals and 49,495 work units in 45 countries specifically shows how strengths affect outcomes. Teams that received strengths-based development have achieved:
59%
fewer safety incidents
72%
lower turnover in high-turnover organizations
It's clear that a strengths-based culture isn't just "nice to have." So, where should you start?
"My organization is committed to building the strengths of each associate."
When people perceive that their organization is committed to building their strengths, they are much likelier to feel:
Their company's mission -- and therefore their job -- is important.
They have support in their professional development efforts.
Their opinions count.
They have greater opportunities to learn and grow.
They can do what they do best every day.
Someone at work cares about them.
They receive helpful feedback on how they are doing.
05
5 Steps to Creating a Strengths-Based Culture
Embedding strengths into your companywide culture can sound exciting, or a bit daunting. Either way, it's best to have a plan based on what works.
Gallup has studied and worked with the world's leading strengths-based companies -- the companies with top engagement and performance -- and we understand what they do differently to achieve the most with strengths.
Most companies don't know how to change their workplace culture. Every company is different -- some make changes happen quickly; others take more time. Some use a formal, top-down approach, while others approach change more organically.
Gallup has identified the similarities and philosophies that help each succeed and wrapped them into five steps you can start on today:
STEP 1
Start With the CEO or Executive Sponsor
STEP 2
Give Every Employee the Opportunity to Discover Their Strengths
STEP 3
Build an Internal Network of Strengths Coaches & Champions
STEP 4
Integrate Strengths With Performance Management
STEP 5
Transform Your Internal Programs
If you've already started down a path, great! Our steps will meet you where you are, direct you where to go next and help you create a sustainable organizational culture focused on strengths.
Learn more about each of the steps below, and watch our on-demand webinar that explains each of the steps in more detail.
Start With the CEO or Executive Sponsor
Leaders must view strengths-based development as a business strategy for it to become an important part of the organization's culture.
What Our Clients Say

"I had been dabbling with CliftonStrengths for years but struggled to have it take root in my organization like I'd hoped. The second the head of my department saw the impact it had with her leadership team, she started providing the support we needed to implement it across all our teams. Now, strengths are at the core of how we talk about people, performance and our future."
What the Best Leaders Do
Leaders who get the most out of strengths approach it as a business strategy; it becomes constantly top of mind for them, and they:
Articulate how the strengths initiative is connected to the organization's identity (purpose, brand, culture).
Think about the people they are talking to at any given time and consider how their talent DNA is at work.
Openly share their own strengths with others and communicate how they use them.
Communicate how applying the strengths of each person will enable their company to achieve its purpose and business objectives.
However, actions always speak louder than words, and the most influential messages are conveyed by leaders' actions.
Committed leaders are intentional about strengths during onboarding, while positioning people for success in a role, when working with teams and when facilitating individual and collective developmental discussions around talent.
How You Can Take Action Today
Decide the best approach for introducing strengths to the executive team.
Equip executive leaders with one-on-one strengths executive coaching and/or an executive team strengths session from a coach familiar with executive development.
Define why you are embedding strengths into your culture and outline the impact on performance and business outcomes that you aim to achieve.
Create talking points for the strengths rollout for executive leaders to communicate with their managers and teams.
Begin to infuse strengths into the executive team's external communications.
Give Every Employee the Opportunity to Discover Their Strengths
Companies that truly create a strengths-based culture have all employees take the CliftonStrengths assessment -- from the CEO to front-line team members.
People have an innate desire to both stand out and fit in, get along and grow. When everyone from the executive table to the front line is included in strengths development, your company meets those desires and creates an aligned culture.
Gallup analytics find that employees and teams who align with their organization's culture consistently perform better on key internal performance metrics than those who do not. Including strengths can help your company achieve its goals on outcomes like collaboration, diversity and inclusion, innovation and turnover.
Here's how:
CliftonStrengths empowers teams with a common language to talk about how they can collaborate effectively to reach their goals.
CliftonStrengths gives people a shortcut for getting to know one another and creating trust among each other. It fosters productive, ongoing conversations about what talents people bring to certain situations when normally it's hard to put into words.
Asking someone about their CliftonStrengths is an easy way to start a conversation about important topics: How do you work best? How do you like to be managed? How can we collaborate?
Once a team understands how to leverage each person's strengths, team members quickly find new ways to navigate issues and work together, increasing agility.
Success Story Spotlight
A manufacturing company introduced CliftonStrengths by incorporating strengths into onboarding, development, meetings, conflict resolution and project management, and also provided strengths coaching to all employees.
Over the course of two years, they saw their scrap rate -- the number of defective parts produced -- drop from 32% to 1% due to increased collaboration around fixing problems before creating defects. The company also saw a drop in attrition -- from 85% to 8% -- and record revenue gains, without increasing workforce numbers.
CliftonStrengths helps people become valued and respected for their unique qualities and achieve a sense of belonging.
Learning the strengths of others helps people see others' value and how they can work together -- in turn, helping diversity and inclusion initiatives "stick" (after hiring).
"Inclusion" refers to feeling welcome and appreciated for who you are, your special and unique personhood, and the contributions you offer. And nothing feels more welcoming at work than being valued for what makes you unique.
The common language of CliftonStrengths bridges cultural and organizational demographics. It can dissolve the "otherness" of a diverse group of people and replace it with the "alikeness" of strengths themes. It goes a long way to break stereotypes and create a feeling of belongingness.
When people feel they belong, they're more comfortable sharing opinions, ideas and critiques, helping your organization sustain a diverse, inclusive and innovative workplace.
Success Story Spotlight
In a Gallup study focused on diversity and inclusion initiatives at a large company, some teams received the CliftonStrengths assessment, some did not, and some teams were in the middle of the process. Researchers found that teams that received the CliftonStrengths assessment had significantly higher inclusion scores.
What is surprising is that when the study was conducted, the client's teams hadn't received any coaching yet. All they had was the CliftonStrengths assessment report. Even teams in which some but not all had completed the assessment had higher inclusion responses -- 30% higher.
CliftonStrengths helps people do more of what they do best.
People who know and use their CliftonStrengths are 6x as likely to do what they do best every day. These individuals are also more engaged and more productive, as well as happier and healthier. How much more?
6x as likely




to be engaged at work
7.8% more productive




in their role
3x as likely




to have an excellent quality of life
CliftonStrengths gives leaders unique insights into how a person thinks and behaves, which provides a powerful way to align employees with what they do best.
Only four in 10 U.S. employees strongly agree that "At work, I have the opportunity to do what I do best every day." However, if that ratio improved to eight in 10, organizations could realize a 14% increase in profitability along with other increased business metrics.
CliftonStrengths gives managers a way to develop every employee's potential and growth.
Gallup data shows that the top reason people leave a job is for development. While there are many ways companies can build lateral and vertical career paths for employees, strengths-based development helps people grow no matter their role or title.
In a strengths-based culture, leaders and managers integrate strengths into performance reviews and coaching conversations, helping employees apply their strengths to succeed in the various situations they face every day.
CliftonStrengths gives managers a positive guide to use for feedback and recognition, even for coaching teams that don't have time for formal conversations. By focusing on strengths, managers can boost employee enthusiasm, positivity in the workplace and commitment to the company.
67% of employees who agree that their manager focuses on their CliftonStrengths are engaged -- that percentage plummets to 2% when employees disagree.
What Our Clients Say

"I have never felt more a part of a place than I do now! CliftonStrengths helped us stop fighting on the sales floor. We used to spend a lot of time pointing fingers at team members with different selling styles, even when those styles were very successful. Now we understand that we all have different ways of helping customers based on our strengths, and that those differences mean that we can help each other."
How to Improve Workplace Culture: What the Best Organizations Do
The best organizations understand the business benefits of having everyone take the CliftonStrengths assessment, even people in high-turnover roles. Whether they are a retail employee who interacts with customers or a manufacturing worker who doesn't, investing in everyone can reduce turnover (up to a 72% reduction for high-turnover organizations) and improve the customer experience.
The Best Also:
Create an ongoing plan for incorporating strengths for new team members.
Give employees tools and resources to understand how to embed strengths into their specific roles and everyday behaviors.
Establish strengths as a language and change developmental and performance conversations.
Do a good job of recognizing talents in action.
How You Can Take Action Today
Determine your strategy for implementing strengths in your organization: make a big splash, focus on teams, begin with leaders and managers, or work one-on-one.
Create internal communications to announce the importance of strengths and communicate the "why" behind strengths in the organization.
Prepare managers and leaders for questions that might come from their team members and develop tools and resources for them around the strengths philosophy.
Formulate an ongoing internal communication strategy to infuse strengths throughout the organization in communications, recognition, tools and resources.
Conduct a team strengths session with the team charged with implementing strengths.
Build an Internal Network of Strengths Coaches & Champions
Internal strengths coaches and champions are the conduits to embedding and growing strengths development across your organization.
What is a strengths champion?
A strengths champion is someone who advocates, influences and empowers leaders, managers and individuals throughout the organization to adopt a strengths-based approach. The champion doesn't have to be from human resources, instead, find someone with a passion for strengths. Example: a high-potential manager who becomes a key supporter of CliftonStrengths among their peers.
What Our Clients Say

"We believe that having a mentor or coach is both personally and professionally beneficial. Our managers and leaders have learned how to use a more positive approach with their teams, to listen better and empower them to share their opinions and ideas. The strengths coaches at our organization know people deeply and steer them towards the work they do best, while also helping them navigate their career within our organizational structure and culture."
What the Best Organizations Do
The best organizations give their strengths coaches and champions clear role expectations. Acting as a coach or champion is often an additional role that individuals take on to move their organization forward in the strengths journey. As a result, it is critical for them to know exactly what they are expected to do on a daily basis.
Internal strengths coaches:
Provide coaches with ongoing support and access to coaching development for themselves.
Recognize and celebrate the impact of coaching successes.
Create opportunities for coaching by allowing individuals time in their schedules to participate in coaching conversations.
How You Can Take Action Today
Identify the right approach and structure for your organization's strengths coaches and champions.
Create a selection process for determining who becomes strengths coaches and champions.
Outline the development road map for equipping strengths coaches and champions with learning and development on CliftonStrengths.
Establish an ongoing system for sharing best practices among the internal network of strengths coaches and champions, plan for ongoing alignment, and build capabilities with Gallup's latest analytics and advice on CliftonStrengths, including peer coaching, observed feedback sessions, webinars, trainings and summits.
Integrate Strengths Into Performance Management
Managers should become strengths-based coaches for their teams, having effective, ongoing conversations that develop competencies and improve performance.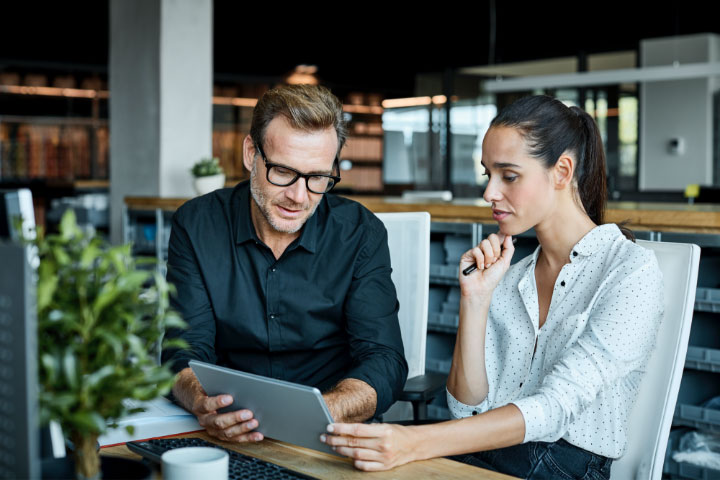 The result? Ninety-five percent of managers are dissatisfied with their performance management system. A mere 14% of employees strongly agree that the performance reviews they receive inspire them to improve, and only two in 10 employees strongly agree that their performance is managed in a way that motivates them to do outstanding work.
Conversely, when managers help employees develop through their strengths, they are more than twice as likely to engage their team members.
Incorporating strengths into performance management gives managers a new language for productive development discussions. With strengths, managers can continually coach their people and give personalized recognition to help them repeat and improve what they do well.
People need conversations, thought and practice to successfully integrate knowledge about their strengths into daily routines.
What the Best Strengths-Based Managers Do
The best managers believe that managing by aligning employees' talents with their development creates the best opportunity for individual and organizational success. They are also:
Mindful of their own talents and assume responsibility for developing them.
Understanding and appreciative of their employees' strengths and capable of using and communicating that information to set up each person for success.
Make regular adjustments to align work with team members' strengths, when possible.
Talent
a natural way of thinking, feeling or behaving
times
Investment
time spent practicing, developing skills and building a knowledge base
---
Strength
the ability to deliver consistent, near-perfect performance in a specific task
What Our Clients Say

"Coaching people with strengths is so critical that we now refer to our people leaders as 'coaches' rather than 'managers.' Shifting to the strength-based approach has been a huge gift to our coaches, as they have learned to provide more individualized support while also getting comfortable with letting employees take more responsibility for their own performance. Our millennial employees particularly love having more freedom in how they do their jobs and the increased investment in their development. We use pulse surveys to routinely measure coaching behaviors as a means of accountability for the quality and content of the conversations we expect coaches to have with their teams."
How You Can Take Action Today
Review current performance management systems and processes and identify areas of opportunity for integrating strengths.
Infuse strengths when setting goals, clarifying expectations, planning individual development and coaching performance with leaders and managers.
Establish recognition programs to identify CliftonStrengths talents in action.
Create strengths and performance integration tools to help leaders and managers embed strengths into performance conversations.
Remember to keep it simple, helping leaders and managers change conversations and focus on using strengths to drive performance.
Transform Your Internal Programs
Do your current programs wear down your workforce by contradicting the philosophies of a strengths-based culture?
But this last step is crucial to creating cultural alignment -- and to avoiding a confused culture. "Toxic cultures" often happen when different aspects of your organization communicate conflicting messages. For example, when companies pump up new hires about strengths during onboarding, but then never mention them again. Or when managers are taught to focus on strengths, but then attend a development program that teaches them how to fix employees' deficiencies.
These types of mixed messages can worsen the "honeymoon effect." Where normally an employee's excitement about a training, initiative or new job would naturally ebb and flow, without alignment and follow-through, it becomes more like falling off a cliff.
To avoid this confusion, you will need to conduct a thorough audit of your existing programs and practices -- the entire employee life cycle. Then, identify programs that wear down your workforce by contradicting the philosophies of a strengths-based culture. And finally, be transparent about all program changes.
What the Best Organizations Do
Integrate strengths into internal communication and culture-building programs.
company newsletters
internal videos
intranet branding or SharePoint site
company blogs
internal posters
screen savers
email signatures
office nameplates
storytelling
business impact analyses
sharing strengths analytics
webinars
podcasts
name tags and lanyards
summits and conferences
rewards and recognition activities
team meeting activities
gamification
mentoring
succession planning
conflict resolution
internal cohorts
Integrate strengths into external communication and community-building initiatives.
company website
speaking engagements
conferences
employee value proposition
employment brand initiatives
social media
company overview for prospects and customers
annual report
published case studies
community outreach
membership in organizations and associations
executive profiles
Gallup focus groups
How You Can Take Action Today
Audit all internal programs and identify improvement opportunities to transform from a weakness-focused approach to a strengths-based approach.
Align internal and external messaging on the "why" and "how" behind strengths, giving employees the learning and tools they need to deliver on the organization's brand promise.
Build a contingent of internal and external brand advocates who can help transform and act on the defined opportunities.
Ensure employee and manager experience alignment regarding strengths initiatives and activities.
Incorporate strengths into your employment brand, showcasing your uniqueness and differentiation and helping attract job candidates who are the ideal "culture fit."
06
How to Change Culture at Work: Remember Your Why
A strengths-based culture is a business strategy for fueling exceptional performance and organic business growth.
What's the strongest link we've found between employees' work perceptions and a businesses' financial performance? How people respond to the item, "At work, I have the opportunity to do what I do best."
When people can know and align their strengths -- what makes them talented and unique -- with what they do best, they can deliver maximum job performance. And when leaders commit to developing those strengths, employees become truly engaged with your company, enabling your business to run at its most powerful capacity.
There are many ways to try to grow your business. But creating a strengths-based culture is the best way to capitalize on the potential of your employees, deepen their commitment to your organization, and build teams with the agility you need to flourish now and into the future.
"There is no more effective way to empower people than to see each person in terms of his or her strengths."
- Don Clifton, Father of Strengths Psychology and Inventor of CliftonStrengths
Start creating your strengths-based culture today.
Fill out the form to download How to Create a Strengths-Based Organizational Culture. Gallup may contact you about your interest in our strengths and workplace offerings.