Estée Lauder Companies:
Setting a New Standard of Beauty, Strength and Diversity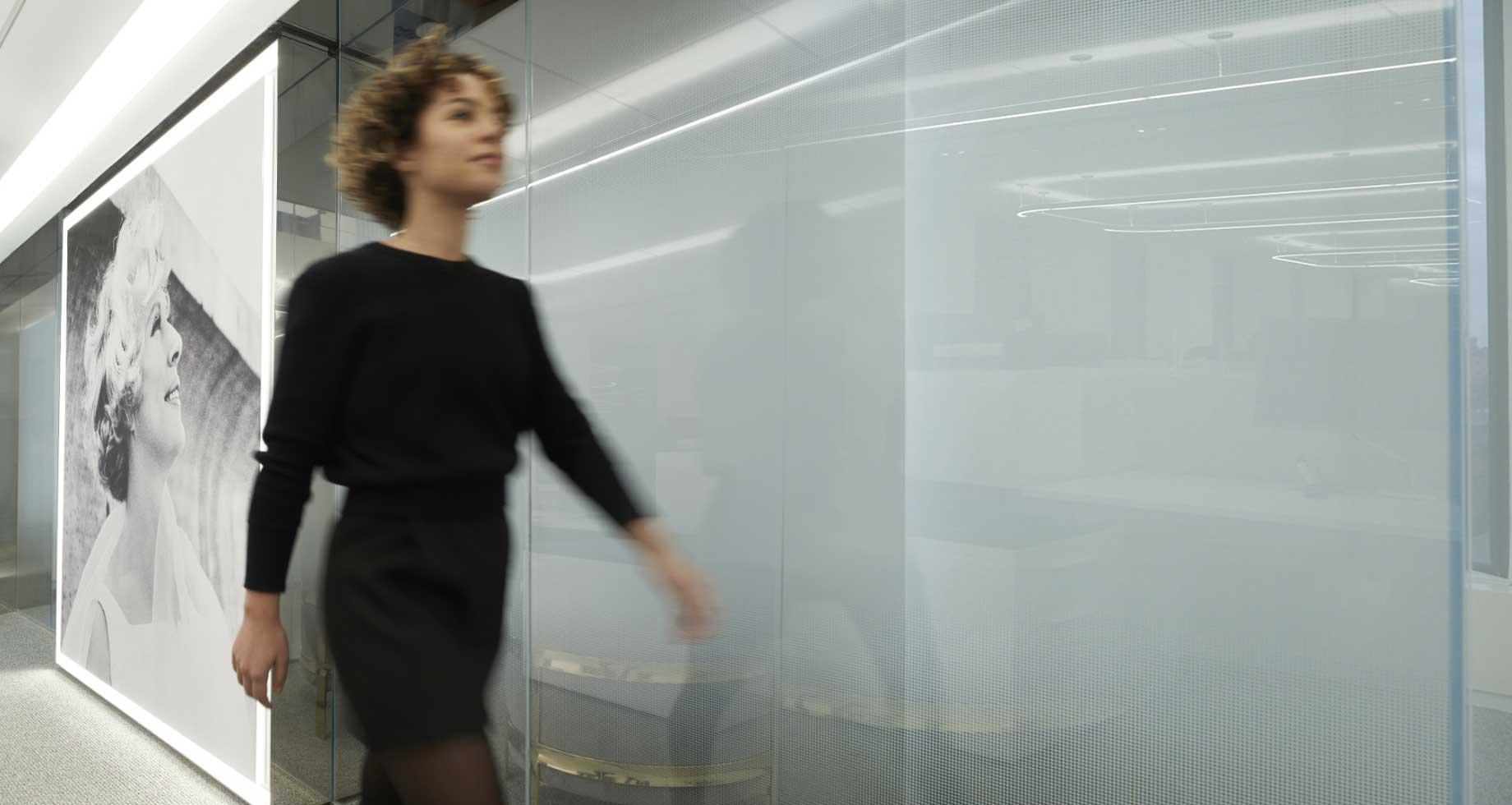 The Estée Lauder Companies (ELC) is a people-first company, respecting and caring for their highly diverse employees, communities, and consumers. With consumers in approximately 150 countries and territories around the world, they recognize that to properly serve the communities in which they live and work, their workforce and products must reflect and represent this global diversity.
This structure and approach have been the cornerstone of the company's success for 75 years and has become a metaphor and a guiding philosophy for how ELC strategically leverages strengths as an enterprise, as departments, as teams and as individuals. President and CEO, Fabrizio Freda and Executive Chairman, William P. Lauder, have consistently articulated a vision and mission that ELC leads by leveraging the strengths of their diverse portfolio and people. They empower talent to lean into their natural talents in meaningful ways to maximize their wellbeing and strategic value.
The Goal
Champion Diversity, Inclusion and Equity with Strengths
ELC's collective vision is to be the most inclusive and diverse beauty company in the world, and to be both the employer of choice for diverse talent and the brand of choice for our global consumers. The Strengths-Based Culture is an important component of the company's employer value proposition, and an attractive element of working for an organization that champions these values and encourages talent to bring their most authentic selves to their work.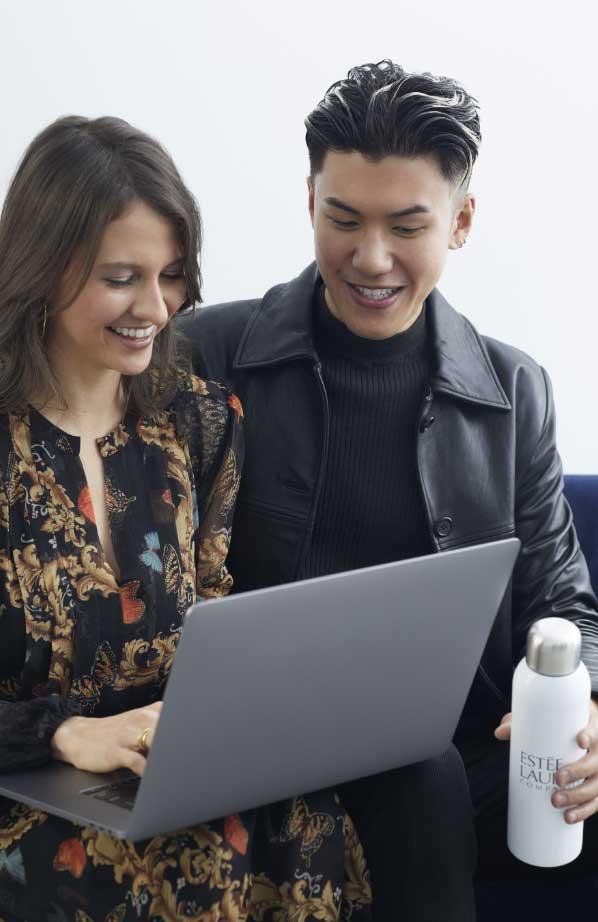 The Approach
Deeply Embed CliftonStrengths at Scale
To support employees' wellbeing, performance and sense of inclusion, Estée Lauder Companies infused CliftonStrengths into the very foundation of their culture, mapping it to key processes, systems, and metrics.
They did so at scale, with speed, and with an accelerated sense of urgency when the global pandemic struck. Within the last 2.5 years the company successfully helped thousands of employees discover their natural talents through the CliftonStrengths assessment. As more and more employees explore their Strengths, the approach, the learnings and the ways of working, the common language and Strengths concepts are permeating the collective mindset, resulting in new ways of driving individual and team performance.
"Cultivate the best strengths in yourself and the best strengths in your people. When you build on your individual strengths, you build a company of champions."
-- Fabrizio Freda, President and CEO, The Estée Lauder Companies, Inc
Their impressive, large-scale rollout succeeded largely due to employee enthusiasm, executive sponsorship, and strategic effort, including a partnership with Gallup.
The company's list of successes along the way is considerable. Here are a few.
Read more success stories like this.
Learn from Gallup how high-performing organizations pursue opportunities and overcome challenges.
Embed CliftonStrengths in Performance and Development
ELC blended CliftonStrengths into key measures of employee growth and performance across the company. They began with their bedrock performance and development metrics, what they term High-Performance Leadership Competencies.
CliftonStrengths maps beautifully to ELCs leadership competencies to help employees:
articulate their value
define their approach to achievement
celebrate what makes them unique
From career growth conversations and mentoring to leadership development and assignment opportunities, CliftonStrengths and the articulation of an individual's talents are consistently present.
Intentionally Developing Leaders with CliftonStrengths
Leaders and managers are the true stewards of a strengths-based culture. Recognizing this, ELC wove CliftonStrengths into core leadership programs. To grow exceptional strengths-based leaders, ELC retooled programs at all levels, from entry-level to the executive suite. Their High-impact leadership programs include:
Growing People Leaders
ELC's flagship People Leadership Program is designed to create personal growth and coaching excellence. The program begins with the CliftonStrengths assessment and builds strengths-based knowledge over the course of a multi -month learning journey.
Developing Emerging Leaders
Focused on essential leadership knowledge, skills, and behaviors, ELC's Emerging Leaders emerging leader program is for people leaders at early stages in their managerial careers. Emerging leaders use CliftonStrengths from day one of the program as a foundation of the curriculum and the expected outcomes.
Advancing Diversity, Inclusion, and Equity
ELC's unique Diversity, Inclusive and Equity development program, From Every Chair, kicks off with a CliftonStrengths session and is woven throughout the experience to unlock each individual's natural talents and drive strengths-based conversations with Senior Leader Mentors.
Creating a Culture of Coaching
It's easy for culture initiatives to lose their luster before coming to fruition. Not so at the Estée Lauder Companies, where an internal network of Gallup-Certified CliftonStrengths coaches create a seemingly inexhaustible supply of expertise and energy.
Coaches share knowledge day to day and, perhaps most importantly, they guide and support managers and leaders, who are encouraged to have strengths-based conversations with their teams.
"Great leaders are teachers, coaches and mentors. Leadership, at its core, is about helping others to be great."
-- William P. Lauder, Executive Chairman, The Estée Lauder Companies
A single idea about coaching predominates at ELC: It isn't a one-time experience. Coaching is continual, meaningful, and long-term. In this way, coaches and people leaders at Estée Lauder Companies create and sustain a workplace in which the very best that employees have to offer is brought to the surface, valued, and nourished.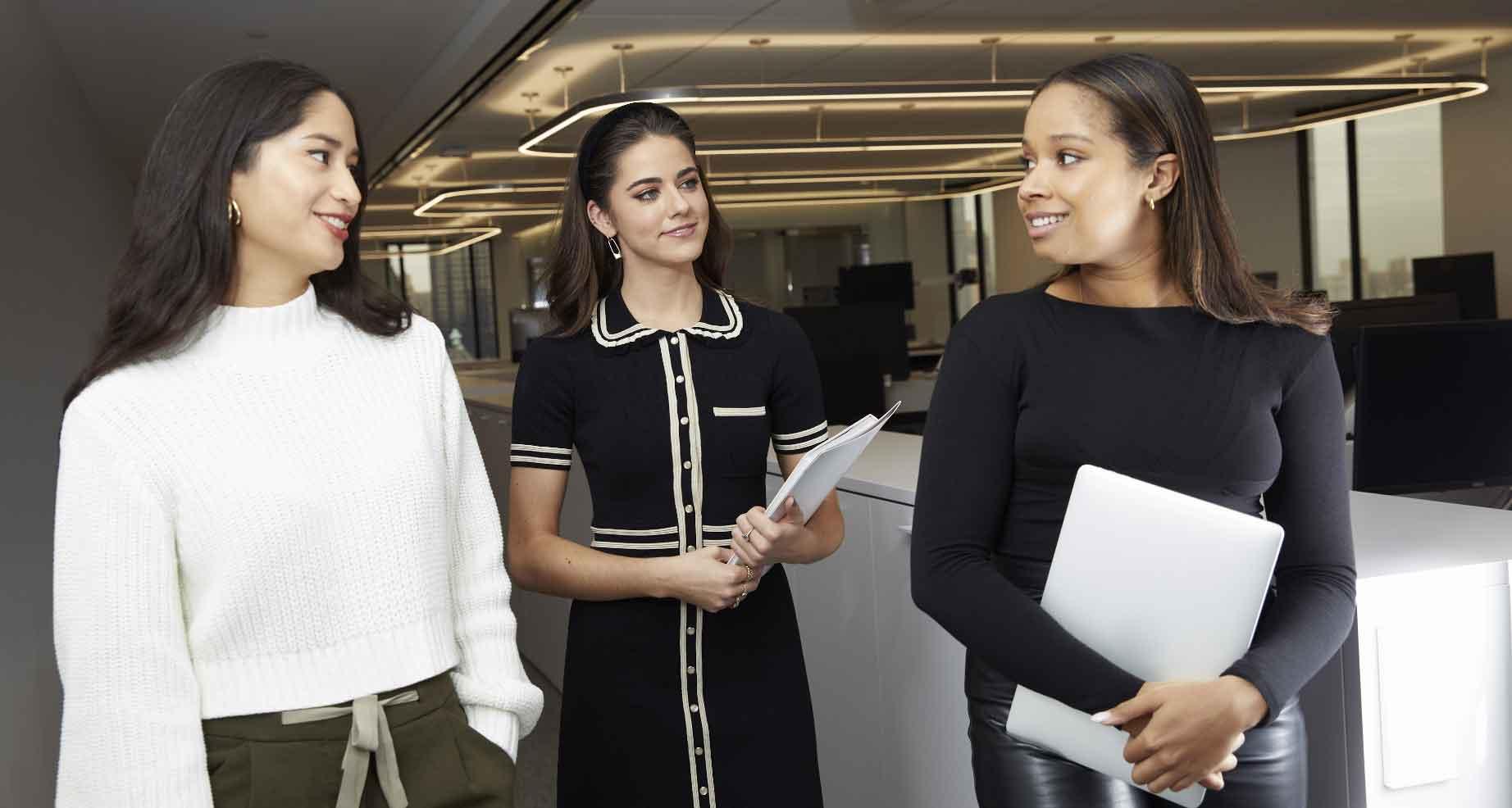 The Outcome
Talent That Feels Cared About and Wins
Successful teams that see each other more clearly
Engagement and performance at ELC are strong. Teams are reporting deeper collaboration, transparency, trust, and efficiency. People gained greater self-awareness and greater empathy for others.
Through tools like the CliftonStrengths team grid, employees discovered how their strengths interact with the strengths of their team, learning where they fit, how their strengths support one another, and how they differ. And during a pandemic, this type of deep connection was rare and highly valuable.
An Award-Winning Culture
In 2022, Estée Lauder Companies won the prestigious Don Clifton Strengths-Based Culture Award by putting the strengths of its leaders, managers, and employees at the core of how they work.
In partnership with Gallup, Estée Lauder Companies has done more in 2 ½ years than some organizations do in 10. And they're not slowing down.
"We are happy at Gallup that The Estée Lauder Companies won this well-deserved award, also recognizing the Enterprise Learning & Development and Global Management Strategies teams Phebe Port, Michael Bowes, Tulie White, Kerry Coke, and Theresa Ralston."
-- Laragh Marchand, Partner at Gallup
The pandemic taught the company a particularly clear lesson: It is vital to invest in employees in ways that make them feel valued while bringing out their best performance. Estée Lauder Companies is doing just that with their signature style, innovation, and unmatched effectiveness.
Making change that matters.
Learn how organizations everywhere are turning the workplace — and the world — into a better place.