Make People Management Your Organic Growth Strategy
One manager can make or break a team. A group of managers can make or break an organization. Send your team leaders on the Boss to Coach Journey. They'll learn how to drive organizational goals and strengthen workplace culture by coaching, engaging and developing employees, all while raising performance to new heights.
About the Learning Journey
What Is the Boss to Coach Journey?
The Boss to Coach Journey is a learning journey for team leaders. It combines live, instructor-led courses with on-demand learning, coaching calls and meaningful peer-to-peer experiences -- for the sole purpose of developing managers who:
lead teams to their highest achievements
sustain performance at unprecedented levels
improve team members' lives
make your ideal company culture a reality
create organic growth for any organization in any industry
Use the Journey in response to this simple reality: Today's employees don't want a boss. They want a coach. They demand meaningful work, ongoing feedback and opportunities to learn and grow.
Rooted in the science of Gallup's bestseller It's the Manager, the Journey enables managers to understand -- and provide -- what today's teams need to perform at their best.
The Boss to Coach Journey is:
Customizable.

Your organization is as unique as the people in it. The Journey is a truly custom-fit manager development experience that adapts to your culture, circumstances and goals.

Scalable.

No matter your organization's size, industry or structure.

Global.

Anywhere in the world, the Boss to Coach Journey is ready for you.
Learning Outcomes
What a Manager Will Learn
The Boss to Coach Journey prepares managers to tackle critical employee challenges and support team performance by having strengths-based, engagement-focused and performance-oriented coaching conversations.
In the Boss to Coach Journey, managers will learn to:
understand and apply their unique strengths in their role
implement best practices for using CliftonStrengths with individuals and teams
apply principles of engagement to produce excellent performance
practice effective ongoing conversations with individuals and teams
master the coaching of performance challenges and conflict
coach common workplace issues
optimize conversations about progress on goals
plan the implementation and sustainment of an effective approach to performance development
What Makes This Learning Journey Unique
With our most powerful methods in a single solution, you can finally retire your patchwork of manager training programs.
The Boss to Coach Journey teaches managers how to achieve record-breaking results in three vital areas.
Strengths-Based Development
People who know what they're naturally good at -- and have a chance to develop their strengths -- are happier on a daily basis, produce high-quality work, more of it, with fewer errors and more enthusiasm.
Employee Engagement
Engaged employees fuel organizations. They revel in achieving organizational goals. They look out for each other while taking care of customers. They're innovative, committed and productive. And here's the best part: Employees want to be engaged. Why? Because engagement gives employees the deep satisfaction of having their fundamental needs met.
Performance Development
Our performance development model isolates the three essential activities managers must master to consistently improve an employee's performance. Employees don't want a manager who only issues commands and dictates behavior. Employees want a coach. And coaching works: When managers provide weekly feedback, team members are 3.2x more likely to strongly agree they are motivated to do outstanding work.
Learning Journey Content
What a Manager Can Expect
The learning journey includes more than 50 hours of content and the following components:
In-Depth Instruction
The best Gallup instructors bring our latest discoveries, unrivaled advice and most effective management skills to life through interactive and media-rich discussions, practice and small-group activities.
Sixteen Self-Paced Learning in Action Modules
Learning in Action modules help participants implement what they have learned, share their achievements and progress with their peers and managers to sustain effective changes.
Two Two-Hour, Live, Online Cohort Calls With a Gallup Instructor
Midway through the two sets of Learning in Action modules, the cohort meets to share successes and ideas about implementation.
Two 60-Minute Coaching Calls
During two one-on-one calls with each participant, a Gallup coach solidifies learning, guides development and highlights the relevance of the participant's journey.
Gallup's Manager Certification
Team leaders who pass a final test of their knowledge become Gallup-Certified Managers, ranking them among the most expertly trained managers in the world.
How It Works
Teams and organizations become more productive and profitable.
When managers learn to create organic growth through human development, the highest levels of organizational success come within reach.
Boss To Coach In The Spotlight
Join a Webinar on the Boss to Coach Journey.
Get more information and make sure this learning journey is right for your managers. Connect with a Gallup expert and ask your most important questions.
In The Workplace
Your workplace issues, taken care of.
People are the heart of your workplace. Understand them, and you'll know how to solve your workplace problems, seize opportunities and outperform your competitors. The Boss to Coach Journey will answer some of the most important workplace questions and issues.
Get Certified and Take Credit
What You'll Earn
Gallup Certification
With this single learning journey, participants meet the total coursework requirements for Gallup's manager certification. Following the Boss to Coach Journey, managers have one final step: pass the certification exam. After that, they're officially Gallup-Certified Managers.
Professional Credit Hours
Participants who successfully complete the Boss to Coach Journey can earn professional credit hours from HRCI and SHRM. The number of awarded credits varies based on delivery format.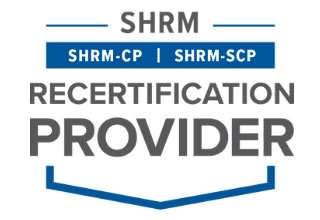 What A Manager Receives
The best management practices, available on
any device.
Managers receive our research-backed digital materials, now more streamlined and interactive than ever.
It's the Manager
On-Demand Learning
Coaching Guides for Individuals and Teams
CliftonStrengths 34 Report
Additional Items Included For Your Organization
Precourse call with a Gallup course instructor
Conversation Guide for Leaders
Two-Year Basic Gallup Access CliftonStrengths Subscription
Two-Year Superuser Access to Gallup's Learning Management System
Gallup Access Onboarding Session
Return On Investment
What happens when organizations invest in Gallup learning?
The numbers go up. We have measured the results of Gallup learning for nearly two decades. Examining almost 600 companies and 2.5 million employees, we discovered that no matter your industry, location or challenges, Gallup learning can help boost your employee engagement and smash your strategic goals.
+14
Percentage-Point Increase In Employee Engagement
Gallup clients who invested in at least one Gallup course saw an average employee engagement increase of 14 percentage points.
+20
Percentage-Point Increase In Employee Engagement
Clients who invested in Gallup courses in all three main content areas -- strengths, employee engagement and manager development -- saw an average employee engagement increase of 20 percentage points.
+$1,812
Estimated Return
Organizations that invested in Gallup courses realized an estimated return of $1,812 in productivity per employee in the first year.
Start Developing Great Managers
Sign your managers up today!
We help organizations everywhere develop their managers to hit their business goals. Sign your managers up today to start their journey to better results.
Learn From Anywhere
Virtual learning your managers won't
soon forget.
People wonder how we make virtual learning so engaging. It's simple: We combine groundbreaking content with advanced curriculum design and uniquely talented course leaders to create experiences people want to remember.
Additional learning
Explore our other courses.
Uncomplicate people, fast. When you take our courses, you'll learn about how people get work done, hit performance goals, break new ground in their personal development and more.
You'll get some of our most profound discoveries, made ready to pick up and use right away.
Contact Us
Let's talk about the Boss to Coach Journey.
Are your managers ready? Or do you want to know more about this learning journey? Fill out the form below. We'll contact you by email or phone.