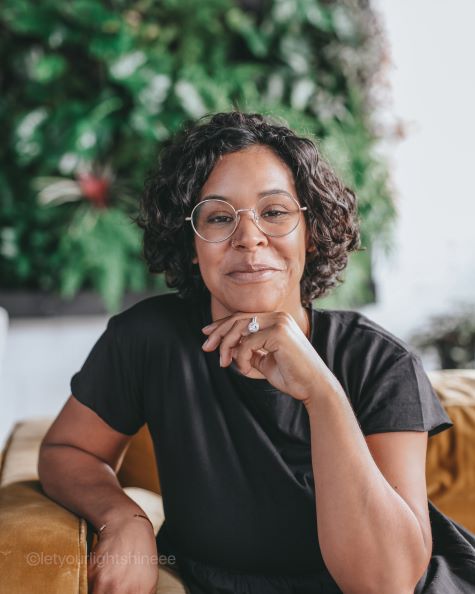 Jordan Fears-Neal
United States of America
Indiana, United States of America
Chicago, Illinois, United States of America
Coaching Expertise: Career, Enterprise Business, Executive Coaching, Leadership, Life Coaching, Managers, Non-Profit Organizations, Personal Development, Small Business/Entrepreneurs, Teams, Women
Coaching Availability: Is accepting new clients
Coaching Method: Coaching Packages, Corporate Training Programs (e.g. Your Location), In Person, Individual (In-Person, Phone or Zoom), Keynote Speaker, Online Video Conference (e.g. Zoom), Phone, Seminars & Retreats, Workshops
Coaching Language: English (USA)
About Jordan Fears-Neal
Our mission is to disrupt how you've approached accessing and using your unique talents. We don't coach to overcome weaknesses. Instead, we focus on what you do naturally, what energizes you, how your team shows up to challenges, and invest time and effort to turn those talents into strengths.
We provide individual and group programs and team, management, and executive coaching. We pair strengths-based leadership and development with all of our services, including strategic planning, DE&I, and fundraising serving both corporate and nonprofit organizations.
I'm the Founder and CEO of Megaluno, which houses Megaluno Consulting, LLC, Shineee, LLC, and The Fundraising School. I'm passionate about investing in people, teams, and organizations and personally invest my time and energy in supporting minority and women-owned businesses. We value integrity, the endless pursuit of learning, and community and collaboration.
At Megaluno, we firmly believe in doing the difficult things, not the hard things. Meaning - although it's difficult - learning to be proactive and prepared will keep you from doing the hard things that are reactionary and often time ill-thought-out leading to frustration, unsuccessful efforts, and a waste of time and resources.
I've spent the last 13 years assisting organizations, teams, and individuals find their voice and reach new levels of growth as they bring clarity to their vision through thorough strategic planning, logic model development, strategic grant writing, and strength-based development coaching.
I love what I do, and I'm grateful for the opportunity to use my strengths every day. Learn more about the work of my companies by visiting Megaluno.co and Shineee.co.
If you are an individual, team, manager, or organization interested in learning how strengths-based leadership and development can transform your life personally and professionally, schedule a Discovery Session with us today.