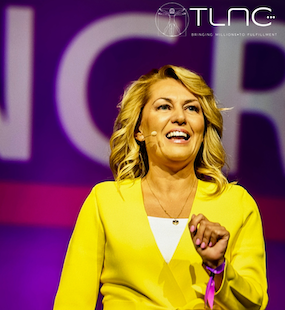 Taisja Laudy
Warszawa, Mazowieckie, Poland
Auckland, Auckland, New Zealand
Coaching Expertise: Executive Coaching, Faith, Keynotes, Leadership, Managers, Personal Development, Sales, Small Business/Entrepreneurs, Teams, Women, Enterprise Business, Students/Youth, Technology, Wellbeing
Coaching Availability: Is accepting new clients
Coaching Method: Coaching Packages, Corporate Training Programs (e.g. Your Location), In Person, Individual (In-Person, Phone or Skype), Keynote Speaker, Online Video Conference (e.g. Skype), Workshops
Coaching Language: English (USA), English (Great Britain), Русский, Polski
About Taisja Laudy
Exceptional OD & Engagement Strategist / Keynote Speaker / GALLUP tools Expert 💯🎯🔝
Taisja Laudy is an organizational development and engagement expert who thrives on bringing out the best in organizations and their people while helping them live up to their full potential.
A natural and intuitive communicator who speaks various languages, Taisja has spent more than 50,000 hours in Strengths-based management & OD consulting: listening, inspiring, and putting executives and organizations on a positive path to reach strategic outcomes and long-term goals.
Taisja combines her gift for consulting and organizational development with her business background in developing and supporting the growth of large and successful teams. This gives her a unique ability to connect individuals to collective goals and visions.
Her results speak for themselves in a career that has taken her throughout Europe to New Zealand. Everywhere she's worked, there's been an incredible improvement in people's lives and organizational outcomes.
- Gallup Global Strengths Coach, obtained 6 global GALLUP Certificates.
- Creator of the unique GeniusFormula® methodology, which, based on the combination of the three most important factors of Fulfilment, leads to a life of Authenticity, Joy, and Freedom.
- Author of "My Life with Mr. Good" – a book that changed the life of thousands of people.
- President of TLnC Global – GALLUP Certified Strengths Coaching / Consulting
- Founder of Genius Life Foundation.
Get in touch with me today if you are serious about your own or your company's growth!