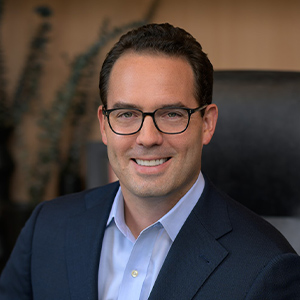 Joe Daly
Managing Partner
Washington, D.C.
About Joe
Joe Daly is the Global Managing Partner of Gallup's Public Sector Group and member of the company's board of directors. Joe leads a growing business division focused on helping organizations leverage research and analytics to help better societies and workplaces. Gallup's Public Sector Group works with a broad range of institutions including global philanthropies, K-12 schools and universities, government agencies, and mission-driven corporations.
Joe and his team partner with organizations to create the world's official statistics of work and life. Current examples include wellbeing, loneliness, financial inclusion, digital connectedness, food insecurity, global risk and modern slavery. The global statistics are all enabled by the Gallup World Poll. Since 2005, the Gallup World Poll has collected the voice of the world in more than 160 countries and regions, representing over 98% of the world's population.
In addition, Joe is a passionate advocate for accelerating the impact of higher education and government through CliftonStrengths® and building thriving public-sector workplaces. This far-reaching mission continues to make a positive impact on the lives of educators, government workers and hundreds of thousands of high school and college students every year.
In addition to his work at Gallup, Joe serves as chairman of the board of directors for Lemonade Day, a national philanthropy dedicated to youth entrepreneurship and financial literacy. Joe also serves on the board of trustees at the Meridian International Center, focused on strengthening U.S. diplomacy around the world.
Joe received his master's degree in business administration with a focus on international business from the McDonough School of Business at Georgetown University and a bachelor's degree in mechanical engineering from Pennsylvania State University.
Areas of Expertise
Global Polling & Research
Education
Pennsylvania State University
Georgetown University's McDonough School of Business Master's Degree, Business Administration with a focus on International Business