An Introduction to the Restorative™ CliftonStrengths Theme
Looking to learn more about Restorative? Whether you want to know more about how to use your Restorative theme to succeed, or how to help someone harness theirs, you've come to the right place.
You'll find definitions and descriptions made popular in the international bestseller StrengthsFinder 2.0, plus ideas for how to better understand and use this CliftonStrengths theme.
People exceptionally talented in the Restorative theme are adept at dealing with problems. They are good at figuring out what is wrong and resolving it.
People complete the CliftonStrengths assessment to learn which of the 34 themes, like Restorative, are strongest in them.
The following theme description highlights the thoughts, feelings and behaviors you are likely to experience if you have strong Restorative:
You love to solve problems. Whereas some are dismayed when they encounter yet another breakdown, you can be energized by it. You enjoy the challenge of analyzing the symptoms, identifying what is wrong, and finding the solution.
You may prefer practical problems or conceptual ones or personal ones. You may seek out specific kinds of problems that you have met many times before and that you are confident you can fix. Or you may feel the greatest push when faced with complex and unfamiliar problems.
Your exact preferences are determined by your other themes and experiences. But what is certain is that you enjoy bringing things back to life. It is a wonderful feeling to identify the undermining factor(s), eradicate them, and restore something to its true glory.
Intuitively, you know that without your intervention, this thing -- this machine, this technique, this person, this company -- might have ceased to function. You fixed it, resuscitated it, rekindled its vitality. Phrasing it the way you might, you saved it.
How to Better Understand Your Restorative Theme
Making the most of your Restorative talents starts with gaining valuable insights into what you naturally do best.
How people with strong Restorative talents describe themselves:
"I am not intimidated by points of pain or dysfunction."
"I need problems that must be solved."
"I love finding solutions."
"I hate the idea that problems will disappear if they are ignored."
"I bring courage and creativity to problematic situations."
How to Apply Your Restorative to Succeed
The most successful people invest in their strongest talents. The only way to develop your Restorative talents is to use them every day -- at work, at home and everywhere else. The following are a few ideas for how to apply your Restorative to achieve your goals:
Work With Restorative: Study your chosen subject closely to become adept at identifying what causes certain problems to recur. This sort of expertise will lead you to the solution that much faster.
Lead With Restorative: Turnaround situations activate your natural forte. Use your Restorative talents to devise a plan of attack to revitalize a flagging project, organization, business, or team.
Live With Restorative: Give yourself a break. Your Restorative talents might lead you to be overly self-critical. Try to redirect this either toward things about yourself that can be fixed, such as knowledge or skill deficits, or toward external, tangible problems.
Check out our in-depth videos from Gallup experts for more ways to use Restorative to make the most of your potential.
Restorative:
If You're a Manager With Restorative
Your Restorative talent makes you stronger. Lead with your strengths so both you and your team can succeed. A strengths-based approach to management will lead to:
better conversations
stronger partnerships
higher team engagement
greater collaboration
For manager-specific insights and strategies, check out your CliftonStrengths for Managers report and explore your top 10 themes and how you can use them to reach your goals.
Managing Team Members With Strong Restorative Talents
Discovering the collective talents of your team using the CliftonStrengths assessment is just the first step.
To successfully manage or lead others, you must individualize your approach. You must understand what makes each of your team members unique. And you must lead meaningful conversations about performance that focus on what each person naturally does best.
An Example of Managing Team Members With Restorative
Their strong Restorative talents might lead them to be overly self-critical and their own harshest critic. Coach them to redirect this theme toward things about themselves that they can fix such as increasing their knowledge or skills or toward external, tangible problems.
Use the CliftonStrengths Assessment to Discover More About Restorative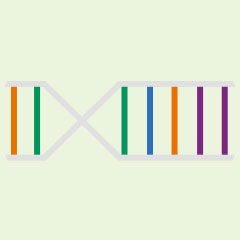 How Strong Are Your Restorative Talents?
Purchase CliftonStrengths 34 to reveal your complete unique talent profile and learn just how strong your Restorative talents are. You'll get personalized insights into your CliftonStrengths results and ideas for maximizing your potential.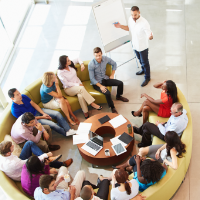 How to Work With Others With Strong Restorative Talents
Gallup offers resources and products you can use to help others succeed by developing their Restorative theme and all their CliftonStrengths.