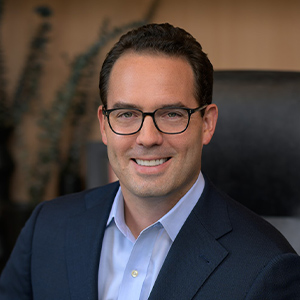 Joe Daly
Senior Partner, Global Head of Public Sector
Washington, D.C.
About Joe
Strategic adviser to global organizations focused on quantifying and improving worldwide human development issues
Joe, a member of Gallup's management committee, provides advisory services on global indicator development and monitoring to governments and businesses worldwide. Supported by research and insights from the Gallup World Poll on the drivers of wellbeing, employment, job creation and basic needs in over 160 countries, Joe and a team of distinguished experts have developed numerous global official statistics.
Joe serves on Gallup's public release committee, a carefully staffed, historical team devoted to the protection of Gallup's brand in public-facing research. Joe serves on the board of directors of the Meridian International Center and Lemonade Day, a national philanthropy dedicated to youth entrepreneurship. Joe also serves on the board of advisory for Georgetown Business for Impact at the McDonough School of Business at Georgetown University.
Before joining Gallup, Joe was a consultant at Accenture. His areas of expertise included change management, process improvement, project management and strategy.
Areas of Expertise
Global Polling & Research
Education
Pennsylvania State University
Georgetown University's McDonough School of Business Master's Degree, Business Administration with a focus on International Business