Higher Education
Explore Gallup's research.
Seventy-one percent of students think their education is worth the cost. Views are similar by institution, with private not-for-profit schools slightly ahead.
College education is still highly valued by U.S. adults, but concerns over accessibility persist.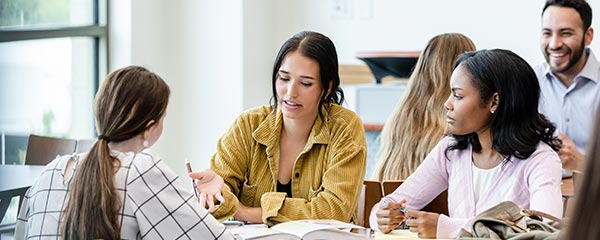 Most U.S. college students (74%) say laws regulating the discussion of divisive topics are at least somewhat important to their decision to remain enrolled.
A state's reproductive health laws influence college students' and unenrolled, non-degree-holding adults' decisions to enroll in college.
See how WGU alumni outcomes compare to national averages.
Even with concerns about COVID-19 receding, students are no less likely to have considered stopping their coursework. "Emotional stress" remains by far their most commonly cited reason for thinking of "stopping out."
Americans value diversity in higher education but continue to oppose using race as a factor in college admissions.
About one in five Black postsecondary students say they "frequently" or "occasionally" feel discriminated against at their institutions. Reports of discrimination are higher among those in short-term credential programs.
Black bachelor's degree students in the U.S. are more likely than all other bachelor's students to be caregivers or balance school with a full-time job.
Exploring perceptions around postsecondary education
Americans' support for COVID-19 vaccine mandates ranges from 48% for elementary students to 54% for college students. Parents largely oppose them.
K-12 workers in the U.S. are more likely than workers in all other industries to say they feel burned out at work.
Download the 2021 Gallup-2U Boot Camp Graduates Study
A new study conducted by Gallup and 2U suggests boot camp programs have the capacity to set students on the path toward a fulfilling career.
A Gallup-2U study of graduates of 2U tech boot camps shows graduates reported earning higher salaries one year after graduation and ending up in STEM jobs, regardless of their race or ethnicity, gender or age.
44% of U.S. adults without a two- or four-year degree believe such a degree is more important to a successful career than it was 20 years ago, but are skeptical about the widespread availability of affordable, quality higher education.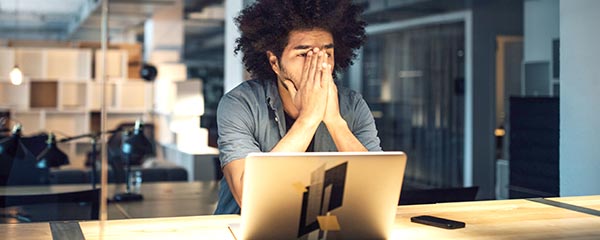 About a third of U.S. college students report they have considered withdrawing from classes for a semester or more. Emotional stress is the most important reason they are considering doing so.
Participants in a recent Gallup-2U study of graduates of 2U boot camps reported earning substantially higher salaries one year after graduation, offsetting more than half of the sticker price of their programs.
Download the State of Higher Education 2022 Report
Nearly three in 10 U.S. women working in higher education say they have been passed over for a promotion because of their gender.