Establishing Thought Leaders
Your reach goes further when you build your platform and research agenda with Gallup.
About
Research Experience and Advice to Showcase Your Expertise
When we pair our 85-year legacy of trusted public opinion research with the mission and expertise of partners around the world, we make and share discoveries that change the conversation and open the door to change.
We work with organizations that want to understand the parameters of a problem and become a leading voice on how to fix it.
Our Approach
Elevate partner visibility through conference participation, events, policy roundtables and podcast appearances.

Build excitement during a pre-launch timetable through unique user engagement outreach.

Showcase research findings and partner leadership at a launch event of leading researchers, policymakers, academics and media.
Earn top-tier media coverage targeting key business, government and special interest media outlets.

Highlight data findings through top-tier publications and journals.

Connect organizations with leading influencers who can maximize the impact of their data findings.
Impact
Leading the Global Conversation, Informing Public Policy, Changing Lives
The organizations we work with are more than clients. They're partners in solving the world's most pressing problems.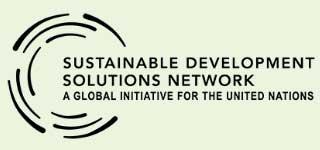 Sustainable Development Solutions Network (SDSN)
Tracks the World's Happiness
The most famous statistics -- GDP, household income and unemployment -- focus on the rational side of what people do: what they spend, how much they make and whether they have a job. Traditional metrics like these do not tell us anything about people's happiness. That's why SDSN partnered with the Gallup World Poll to create the World Happiness Report -- a novel means of uncovering and promoting approaches that address the economic, social and environmental challenges confronting people around the world.
"Happiness can change, and does change, according to the quality of the society in which people live."
John F. Helliwell, Editor, World Happiness Report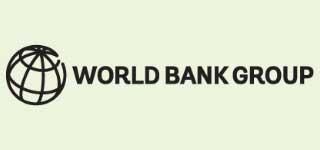 The World Bank Monitors Progress on
Financial Inclusion
The more people with bank accounts, the better the world's citizens can safely store their money, manage risks and access credit when needed. But there was no comprehensive way to measure who had bank accounts until the World Bank -- with funding from the Bill & Melinda Gates Foundation -- combined its passion and mission with Gallup's expertise in measuring global public opinion to create the Global Findex database.
Sustainable Development Goal 8.10.2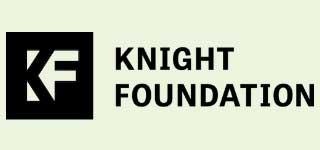 Confidence in News Media and Democracy:
Knight Foundation Leads National Conversation
As the informational landscape has rapidly transformed, Americans' trust in mass media is eroding in real time. The stakes could not be higher for the ongoing work of the John S. and James L. Knight Foundation to understand perceptions of media, technology, social media and freedom of expression in the digital age.
50,000+
unique respondents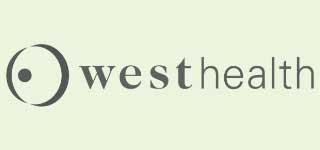 West Health Shapes the Debate on Healthcare Costs
West Health has been working toward its mission of lowering healthcare costs for seniors since 2006. As the healthcare crisis in the U.S. continues to burden Americans with physical, psychological, financial and economic impacts, the organization found a way to amplify its mission and become a leader in turning discussion toward action.
77%
of Americans fear rising healthcare costs will damage the U.S. economy

Lumina Foundation, Gates Foundation and
Omidyar Network Tell Full Story of U.S. Job Quality
Numbers tell a story. But traditional measures of job quality were missing an important piece: how workers felt about their jobs.
Lumina Foundation, the Bill & Melinda Gates Foundation, Gallup and Omidyar Network collaborated to create a pivotal new job survey that would measure what workers truly need and value in their jobs and make sure key influencers understand what matters most.
60%
U.S. workers who are in mediocre or bad jobs
Our partners work in:
nonprofits
philanthropies
We excel in building partnerships with public, private and social sector organizations to conduct and disseminate groundbreaking research.
Our Reach
A Unique Toolbox for Measuring Public Opinion
No one reaches as many people or asks as many questions as we do. Learn how we partner with mission-driven organizations to fill data gaps, take the pulse of the world, and generate new insights that decision-makers and policymakers need to know.
Let's work together.
Complete the form below to learn more about how we can help you build your platform. A Gallup expert may contact you.