Global Research
From the Great Recession to the Arab uprisings, to the Euromaidan revolution, Brexit and COVID-19 -- we've been there.
Gallup measures the will of the world as history is made so you can make history.
Our Research
Understanding the Thoughts, Feelings and Behaviors of People Around the World
Through our independent research and in collaboration with global partners, we study what's happening in the lives of the world's 7+ billion people.
We conducted our first international survey in 1938 in the United Kingdom and since then have conducted surveys in over 160 countries and areas.
One powerful tool we use is the Gallup World Poll -- the most comprehensive and farthest-reaching survey of the world.
What Is the World Poll?
A 100-Year Initiative to Measure the Will of Every Person on Earth
The Gallup World Poll started with one important question: Why not?
In 2001, then-U.S. Secretary of Defense Donald Rumsfeld dismissed a reporter's question about the opinions of citizens in Afghanistan, saying it would be "very difficult to go down and do a Gallup poll."
Was it possible? Gallup Chairman and CEO Jim Clifton wanted to know. Why not, came the reply. Why not go farther, learn more and better understand the billions of ways to live a life, which is the foundation of our mission.
The result is the Gallup World Poll, the most comprehensive and farthest-reaching survey of the world. The survey connects with more than 99% of the world's adult population through annual, nationally representative surveys with comparable metrics across countries.
Every Voice Counts
The World Poll has become an indispensable tool for global leaders and decision-makers who need to understand the hopes, dreams and behaviors of the people they serve.
Because assumptions help no one. But real answers from real people change everything.
What it measures
Expanding Global Knowledge
We've conducted interviews with over 2 million people. From happiness to financial inclusion to modern slavery, we ask questions to understand the most pressing problems facing humankind and track the progress of human development.
Who can use the World Poll?
Any organization that wants to contribute to solving the biggest problems that society faces.
We work with organizations across multilaterals, NGOs, private foundations, philanthropies and corporations to measure more than 100 crucial issues affecting people's lives.
Impact
World Population Data That Make a Difference
We help our partners define the parameters of a problem and become a leading voice on how to fix it.
Making Everyday Cooking Fun and Measuring
Global Home Cooking Habits With Cookpad
Cooking can be an agent for change. Learn how Cookpad is helping home cooks across the globe find daily cooking inspiration and leading the first ever global analysis of cooking across the world.
300,000+
individuals surveyed

Wellcome Measures Trust in Science
How can important discoveries for improved public health best reach the public they are meant to serve? Wellcome seeks to find out by using the Wellcome Global Monitor to discover vital insights on attitudes toward science, health and vaccines across the world.
73%
of people worldwide would trust a doctor or nurse more than any other source of health advice.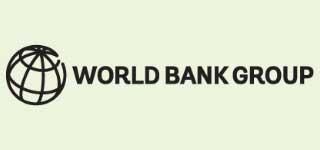 The World Bank Monitors Progress on
Financial Inclusion
The more people with bank accounts, the better the world's citizens can safely store their money, manage risks and access credit when needed. But there was no comprehensive way to measure who had bank accounts until the World Bank -- with funding from the Bill & Melinda Gates Foundation -- combined its passion and mission with Gallup's expertise in measuring global public opinion to create the Global Findex database.
Sustainable Development Goal 8.10.2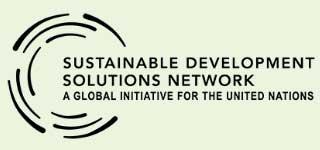 Sustainable Development Solutions Network (SDSN)
Tracks the World's Happiness
The most famous statistics -- GDP, household income and unemployment -- focus on the rational side of what people do: what they spend, how much they make and whether they have a job. Traditional metrics like these do not tell us anything about people's happiness. That's why SDSN partnered with the Gallup World Poll to create the World Happiness Report -- a novel means of uncovering and promoting approaches that address the economic, social and environmental challenges confronting people around the world.
"Happiness can change, and does change, according to the quality of the society in which people live."
John F. Helliwell, Editor, World Happiness Report
The Hidden Nature of Modern Slavery
Gallup works with Walk Free to gather and share information about modern slavery.
By uncovering the number of people across the globe who are affected by modern slavery, we are helping Walk Free meet its goal of ending modern slavery in our generation.
100,000+
Within one month of the 2018 release, the index achieved over 100,000 Twitter impressions.
Voices of the Hungry
We partner with the Food and Agriculture Organization of the United Nations to gather and share information about food insecurity.
By measuring how many people worldwide suffer from hunger, their goal is to progress toward the human right to adequate food.
8 key questions in more than 200 languages and local dialects
Making Strides Toward Global Financial Health
Gallup works with MetLife Foundation to gather and share information about financial control worldwide.
By revealing global perceptions about financial security and control, we help MetLife Foundation and its partners help millions of people take meaningful steps toward more financially healthy futures.
15,000+
The study interviewed more than 15,000 people in 10 different countries to find out how to help people lead more financially healthy and secure lives.
Explore Gallup's Global Research Centers
Working Toward Our Mission
The Gallup World Poll powers our independent research and metrics.
World Poll in the Media
Jon Clifton, Gallup Global Managing Partner, explains what happiness today can tell us about the world tomorrow.
Learn More
Make discoveries that change people's lives.
No one reaches as many people or asks as many questions as we do. Learn how we partner with mission-driven organizations to fill data gaps, take the pulse of the world, and generate new insights that leaders and policymakers need to know.
Let's build a better world together.
To learn more about our research and services, fill out the form below. A Gallup expert may contact you.