Gallup World Poll
Global Happiness Center
Official statistics for global wellbeing
Wellbeing is a vital indicator of a nation's economic and social development. Gallup helps global organizations measure and track progress toward happy, thriving societies.
A Better Benchmark for Societal Health
World Happiness Report
Gallup's global research powers the World Happiness Report, a groundbreaking benchmark from the United Nations' Sustainable Development Solutions Network. Using the Gallup World Poll, Gallup measures life satisfaction ratings and emotional wellbeing and captures the important context that GDP does not explain: how people feel about their lives and what's happening in them.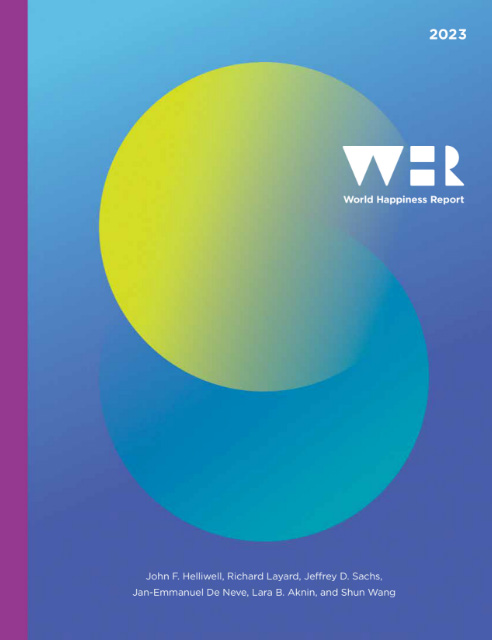 Learn more about the World Happiness Report.
How to Measure a Country's Happiness
Beyond GDP: Measuring Happiness for Better Lives
Before Brexit, the Arab uprisings and the Euromaidan revolution, people's level of life satisfaction was tanking. They were ready for change -- but nobody would know it looking at GDP alone.
World leaders, including those in countries like Germany and New Zealand, are now recognizing the limitations of GDP. They realize how important improving and sustaining high wellbeing is to the health and economy of the people and nations they lead.
That importance is why Gallup measures multiple dimensions of wellbeing to capture people's day-to-day emotional states -- such as enjoyment, stress or anger -- as well as their satisfaction with their lives.
How We Measure and What We Can Learn
Report
Global Emotions Report
Gallup's measurement of day-to-day emotional states, released annually through the Global Emotions Report, captures the trends of hope -- or despair -- that people are feeling. The report provides the most valuable intelligence for global leaders to monitor the emotional temperatures of the people they lead. Download the latest or browse past reports.
Data Interactive
What Is the World's Emotional Temperature?
See how you and your country compare with the rest of the planet on 10 positive and negative experiences.
Learn More
Data for a Better World and Higher
Life Satisfaction
Gallup's global statistics and metrics find the parameters of the challenges facing humankind and track progress toward change.
Are the people you lead satisfied with their lives?
Fill out the form to contact a Gallup expert and learn more about our global happiness research and benchmarking capabilities.