An Introduction to the Input® CliftonStrengths Theme
Looking to learn more about Input? Whether you want to know more about how to use your Input theme to succeed, or how to help someone harness theirs, you've come to the right place.
You'll find definitions and descriptions made popular in the international bestseller StrengthsFinder 2.0, plus ideas for how to better understand and use this CliftonStrengths theme.
People exceptionally talented in the Input theme have a need to collect and archive. They may accumulate information, ideas, artifacts or even relationships.
People complete the CliftonStrengths assessment to learn which of the 34 themes, like Input, are strongest in them.
The following theme description highlights the thoughts, feelings and behaviors you are likely to experience if you have strong Input:
You are inquisitive. You collect things. You might collect information -- words, facts, books, and quotations -- or you might collect tangible objects such as butterflies, baseball cards, porcelain dolls, or sepia photographs.
Whatever you collect, you collect it because it interests you. And yours is the kind of mind that finds so many things interesting. The world is exciting precisely because of its infinite variety and complexity.
If you read a great deal, it is not necessarily to refine your theories but, rather, to add more information to your archives. If you like to travel, it is because each new location offers novel artifacts and facts. These can be acquired and then stored away. Why are they worth storing? At the time of storing, it is often hard to say exactly when or why you might need them, but who knows when they might become useful?
With all those possible uses in mind, you really don't feel comfortable throwing anything away. So you keep acquiring and compiling and filing stuff away. It's interesting. It keeps your mind fresh. And perhaps one day some of it will prove valuable.
How to Better Understand Your Input Theme
Making the most of your Input talents starts with gaining valuable insights into what you naturally do best.
How people with strong Input talents describe themselves:
"I am a collector of resources, information and objects that interest me."
"I need space to store the resources I naturally acquire."
"I love to provide relevant and tangible help."
"I hate not having things that someone could use."
"I bring tangible tools that can facilitate growth and performance."
How to Apply Your Input to Succeed
The most successful people invest in their strongest talents. The only way to develop your Input talents is to use them every day -- at work, at home and everywhere else. The following are a few ideas for how to apply your Input to achieve your goals:
Work With Input: Remember that you must be more than just a collector of information. At some point, you'll need to leverage this knowledge and turn it into action. Make a point of identifying the facts and data that would be most valuable to others, and use this information to their advantage.
Lead With Input: You might naturally be an exceptional repository of facts, data, and ideas. If that's the case, don't be afraid to position yourself as an expert. By simply following your Input talents, you could become known as the authority in your field.
Live With Input: Schedule time to read books and articles that stimulate you. Deliberately increase your vocabulary. Collect new words, and learn the meaning of each of them.
Check out our in-depth videos from Gallup experts for more ways to use Input to make the most of your potential.
Input:
If You're a Manager With Input
Your Input talent makes you stronger. Lead with your strengths so both you and your team can succeed. A strengths-based approach to management will lead to:
better conversations
stronger partnerships
higher team engagement
greater collaboration
For manager-specific insights and strategies, check out your CliftonStrengths for Managers report and explore your top 10 themes and how you can use them to reach your goals.
Managing Team Members With Strong Input Talents
Discovering the collective talents of your team using the CliftonStrengths assessment is just the first step.
To successfully manage or lead others, you must individualize your approach. You must understand what makes each of your team members unique. And you must lead meaningful conversations about performance that focus on what each person naturally does best.
An Example of Managing Team Members With Input
Coach them to accept that they will never feel they know enough. A sense of when to stop seeking information is just as valuable as their thirst for knowledge. When these employees set out to collect information about a product or customer, help them set a time limit on their research so they and their team can act on their findings.
Use the CliftonStrengths Assessment to Discover More About Input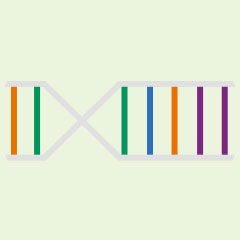 How Strong Are Your Input Talents?
Purchase CliftonStrengths 34 to reveal your complete unique talent profile and learn just how strong your Input talents are. You'll get personalized insights into your CliftonStrengths results and ideas for maximizing your potential.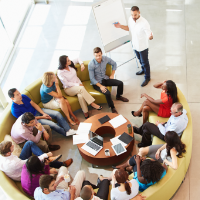 How to Work With Others With Strong Input Talents
Gallup offers resources and products you can use to help others succeed by developing their Input theme and all their CliftonStrengths.