An Introduction to the Significance® CliftonStrengths Theme
Looking to learn more about Significance? Whether you want to know more about how to use your Significance theme to succeed, or how to help someone harness theirs, you've come to the right place.
You'll find definitions and descriptions made popular in the international bestseller StrengthsFinder 2.0, plus ideas for how to better understand and use this CliftonStrengths theme.
People exceptionally talented in the Significance theme want to make a big impact. They are independent and prioritize projects based on how much influence they will have on their organization or people around them.
People complete the CliftonStrengths assessment to learn which of the 34 themes, like Significance, are strongest in them.
The following theme description highlights the thoughts, feelings and behaviors you are likely to experience if you have strong Significance:
You want to be very significant in the eyes of other people. In the truest sense of the word, you want to be recognized. You want to be heard. You want to stand out. You want to be known. In particular, you want to be known and appreciated for the unique strengths you bring.
You feel a need to be admired as credible, professional, and successful. Likewise, you want to associate with others who are credible, professional, and successful. And if they aren't, you will push them to achieve until they are. Or you will move on.
An independent spirit, you want your work to be a way of life rather than a job, and in that work, you want to be given free rein, the leeway to do things your way. Your yearnings feel intense to you, and you honor those yearnings. And so your life is filled with goals, achievements, or qualifications that you crave.
Whatever your focus -- and each person is distinct -- your Significance theme will keep pulling you upward, away from the mediocre toward the exceptional. It is the theme that keeps you reaching.
How to Better Understand Your Significance Theme
Making the most of your Significance talents starts with gaining valuable insights into what you naturally do best.
How people with strong Significance talents describe themselves:
"I am interested in being seen as significant so I can accomplish something significant."
"I need an appreciative audience that will bring out my best."
"I love associating with successful people."
"I hate being invisible to or ignored by others."
"I bring a desire for wanting more."
How to Apply Your Significance to Succeed
The most successful people invest in their strongest talents. The only way to develop your Significance talents is to use them every day -- at work, at home and everywhere else. The following are a few ideas for how to apply your Significance to achieve your goals:
Work With Significance: You will perform best when your performance is visible. Look for opportunities that put you on center stage. Stay away from roles that hide you behind the scenes.
Lead With Significance: Leading crucial teams or significant projects brings out your best. Your greatest motivation may come when the stakes are at their highest. Let others know that when the game is on the line, you want the ball.
Live With Significance: You might have a natural awareness of what other people think of you. You may have a specific audience that you want to like you, and you will do whatever it takes to win their approval and applause. Be aware that while reliance on the approval of others could be problematic, there is nothing wrong with wanting to be liked or admired by the key people in your life.
Check out our in-depth videos from Gallup experts for more ways to use Significance to make the most of your potential.
Significance:
If You're a Manager With Significance
Your Significance talent makes you stronger. Lead with your strengths so both you and your team can succeed. A strengths-based approach to management will lead to:
better conversations
stronger partnerships
higher team engagement
greater collaboration
For manager-specific insights and strategies, check out your CliftonStrengths for Managers report and explore your top 10 themes and how you can use them to reach your goals.
Managing Team Members With Strong Significance Talents
Discovering the collective talents of your team using the CliftonStrengths assessment is just the first step.
To successfully manage or lead others, you must individualize your approach. You must understand what makes each of your team members unique. And you must lead meaningful conversations about performance that focus on what each person naturally does best.
An Example of Managing Team Members With Significance
Because they place a premium on others' perceptions, their self-esteem suffers when they do not get the recognition they deserve. At these times, draw their attention back to their strengths and encourage them to set new goals based on them. These goals will help re-energize them.
Use the CliftonStrengths Assessment to Discover More About Significance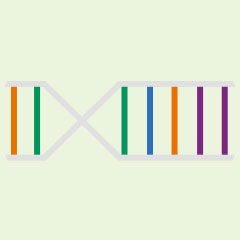 How Strong Are Your Significance Talents?
Purchase CliftonStrengths 34 to reveal your complete unique talent profile and learn just how strong your Significance talents are. You'll get personalized insights into your CliftonStrengths results and ideas for maximizing your potential.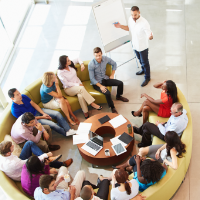 How to Work With Others With Strong Significance Talents
Gallup offers resources and products you can use to help others succeed by developing their Significance theme and all their CliftonStrengths.