An Introduction to Strategic® CliftonStrengths Theme
Looking to learn more about Strategic? Whether you want to know more about how to use your Strategic theme to succeed, or how to help someone harness theirs, you've come to the right place.
You'll find definitions and descriptions made popular in the international bestseller StrengthsFinder 2.0, plus ideas for how to better understand and use this CliftonStrengths theme.
People exceptionally talented in the Strategic theme create alternative ways to proceed. Faced with any given scenario, they can quickly spot the relevant patterns and issues.
People complete the CliftonStrengths assessment to learn which of the 34 themes, like Strategic, are strongest in them.
The following theme description highlights the thoughts, feelings and behaviors you are likely to experience if you have strong Strategic:
The Strategic theme enables you to sort through the clutter and find the best route. It is not a skill that can be taught. It is a distinct way of thinking, a special perspective on the world at large.
This perspective allows you to see patterns where others simply see complexity. Mindful of these patterns, you play out alternative scenarios, always asking, "What if this happened? Okay, well, what if this happened?" This recurring question helps you see around the next corner. There you can evaluate accurately the potential obstacles.
Guided by where you see each path leading, you start to make selections. You discard the paths that lead nowhere. You discard the paths that lead straight into resistance. You discard the paths that lead into a fog of confusion. You cull and make selections until you arrive at the chosen path -- your strategy. Armed with your strategy, you strike forward. This is your Strategic theme at work: "What if?" Select. Strike.
How to Better Understand Your Strategic Theme
Making the most of your Strategic talents starts with gaining valuable insights into what you naturally do best.
How people with strong Strategic talents describe themselves:
"I am a planner who plays out different scenarios and asks, 'What if?'"
"I need freedom to make mid-course decisions."
"I love seeing a way when others assume there is no way."
"I hate doing things the way they have always been done."
"I bring creative anticipation, imagination and persistence."
How to Apply Your Strategic to Succeed
The most successful people invest in their strongest talents. The only way to develop your Strategic talents is to use them every day -- at work, at home and everywhere else. The following are a few ideas for how to apply your Strategic to achieve your goals:
Work With Strategic: You are likely to anticipate potential issues more easily than others. Though your awareness of possible danger might be viewed as negativity by some, you must share your insights if you are going to avoid these pitfalls. To prevent misperception of your intent, point out not only the future obstacle, but also a way to prevent or overcome it. Trust your insights, and use them to ensure the success of your efforts.
Lead With Strategic: Make sure that you are involved in the front end of new initiatives or enterprises. Your innovative yet procedural approach will be critical to the genesis of a new venture because it will keep its creators from developing deadly tunnel vision.
Live With Strategic: Take the time to fully reflect or muse about a goal that you want to achieve until the related patterns and issues emerge for you. Remember that this musing time is essential to strategic thinking.
Check out our in-depth videos from Gallup experts for more ways to use Strategic to make the most of your potential.
Strategic:
If You're a Manager With Strategic
Your Strategic talent makes you stronger. Lead with your strengths so both you and your team can succeed. A strengths-based approach to management will lead to:
better conversations
stronger partnerships
higher team engagement
greater collaboration
For manager-specific insights and strategies, check out your CliftonStrengths for Managers report and explore your top 10 themes and how you can use them to reach your goals.
Managing Team Members With Strong Strategic Talents
Discovering the collective talents of your team using the CliftonStrengths assessment is just the first step.
To successfully manage or lead others, you must individualize your approach. You must understand what makes each of your team members unique. And you must lead meaningful conversations about performance that focus on what each person naturally does best.
An Example of Managing Team Members With Strategic
Always give them ample time to think through a situation before asking for a definitive answer. They may need to play out scenarios in their minds before voicing an opinion.
Use the CliftonStrengths Assessment to Discover More About Strategic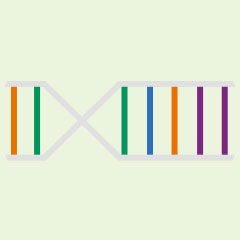 How Strong Are Your Strategic Talents?
Purchase CliftonStrengths 34 to reveal your complete unique talent profile and learn just how strong your Strategic talents are. You'll get personalized insights into your CliftonStrengths results and ideas for maximizing your potential.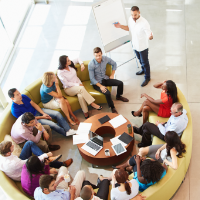 How to Work With Others With Strong Strategic Talents
Gallup offers resources and products you can use to help others succeed by developing their Strategic theme and all their CliftonStrengths.