An Introduction to the Woo® CliftonStrengths Theme
Looking to learn more about Woo? Whether you want to know more about how to use your Woo theme to succeed, or how to help someone harness theirs, you've come to the right place.
You'll find definitions and descriptions made popular in the international bestseller StrengthsFinder 2.0, plus ideas for how to better understand and use this CliftonStrengths theme.
People exceptionally talented in the Woo theme love the challenge of meeting new people and winning them over. They derive satisfaction from breaking the ice and making a connection with someone.
People complete the CliftonStrengths assessment to learn which of the 34 themes, like Woo, are strongest in them.
The following theme description highlights the thoughts, feelings and behaviors you are likely to experience if you have strong Woo:
Woo stands for winning others over. You enjoy the challenge of meeting new people and getting them to like you. Strangers are rarely intimidating to you.
On the contrary, strangers can be energizing. You are drawn to them. You want to learn their names, ask them questions, and find some area of common interest so that you can strike up a conversation and build rapport. Some people shy away from starting up conversations because they worry about running out of things to say. You don't.
Not only are you rarely at a loss for words; you actually enjoy initiating with strangers because you derive satisfaction from breaking the ice and making a connection. Once that connection is made, you are quite happy to wrap it up and move on. There are new people to meet, new rooms to work, new crowds to mingle in.
In your world, there are no strangers, only friends you haven't met yet -- lots of them.
How to Better Understand Your Woo Theme
Making the most of your Woo talents starts with gaining valuable insights into what you naturally do best.
How people with strong Woo talents describe themselves:
"I am an engaging greeter."
"I need new people to meet, new rooms to work, new crowds to mingle in."
"I love meeting someone I haven't met before."
"I hate a static or shrinking social network."
"I bring energy to social situations."
How to Apply Your Woo to Succeed
The most successful people invest in their strongest talents. The only way to develop your Woo talents is to use them every day -- at work, at home and everywhere else. The following are a few ideas for how to apply your Woo to achieve your goals:
Work With Woo: Find the right words to explain that networking is part of your style. If you don't claim this theme, others might mistake it for insincerity and wonder why you are being so friendly.
Lead With Woo: Your Woo talents give you the ability to quicken the pulse of your surroundings. Recognize the power of your presence and how you open doors for an exchange of ideas. By simply starting conversations that engage others and bring talented people together, you will take performance up a notch -- or several.
Live With Woo: The first moments of any social occasion are crucial to how comfortable people will be and how they will remember the event. Whenever possible, be one of the first people others meet. Your capacity for meeting and greeting new people will help to quickly put them at ease.
Check out our in-depth videos from Gallup experts for more ways to use Woo to make the most of your potential.
Woo:
If You're a Manager With Woo
Your Woo talent makes you stronger. Lead with your strengths so both you and your team can succeed. A strengths-based approach to management will lead to:
better conversations
stronger partnerships
higher team engagement
greater collaboration
For manager-specific insights and strategies, check out your CliftonStrengths for Managers report and explore your top 10 themes and how you can use them to reach your goals.
Managing Team Members With Strong Woo Talents
Discovering the collective talents of your team using the CliftonStrengths assessment is just the first step.
To successfully manage or lead others, you must individualize your approach. You must understand what makes each of your team members unique. And you must lead meaningful conversations about performance that focus on what each person naturally does best.
An Example of Managing Team Members With Woo
Challenge employees with strong Woo talents to build their professional network and use their networking strengths in every way they can. Help them find ways to meet new people and make new connections each day. This will energize them.
Use the CliftonStrengths Assessment to Discover More About Woo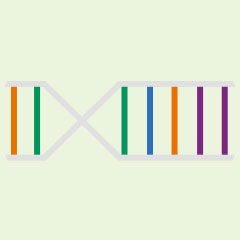 How Strong Are Your Woo Talents?
Purchase CliftonStrengths 34 to reveal your complete unique talent profile and learn just how strong your Woo talents are. You'll get personalized insights into your CliftonStrengths results and ideas for maximizing your potential.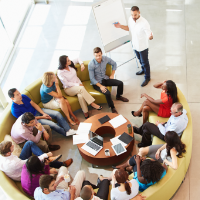 How to Work With Others With Strong Woo Talents
Gallup offers resources and products you can use to help others succeed by developing their Woo theme and all their CliftonStrengths.