An Introduction to the Individualization® CliftonStrengths Theme
Looking to learn more about Individualization? Whether you want to know more about how to use your Individualization theme to succeed, or how to help someone harness theirs, you've come to the right place.
You'll find definitions and descriptions made popular in the international bestseller StrengthsFinder 2.0, plus ideas for how to better understand and use this CliftonStrengths theme.
People exceptionally talented in the Individualization theme are intrigued with the unique qualities of each person. They have a gift for figuring out how different people can work together productively.
People complete the CliftonStrengths assessment to learn which of the 34 themes, like Individualization, are strongest in them.
The following theme description highlights the thoughts, feelings and behaviors you are likely to experience if you have strong Individualization:
Your Individualization theme leads you to be intrigued by the unique qualities of each person. You are impatient with generalizations or "types" because you don't want to obscure what is special and distinct about each person. Instead, you focus on the differences between individuals.
You instinctively observe each person's style, each person's motivation, how each thinks, and how each builds relationships. You hear the one-of-a-kind stories in each person's life. This theme explains why you pick your friends just the right birthday gift, why you know that one person prefers praise in public and another detests it, and why you tailor your teaching style to accommodate one person's need to be shown and another's desire to "figure it out as I go."
Because you are such a keen observer of other people's strengths, you can draw out the best in each person. This Individualization theme also helps you build productive teams. While some search for the perfect team "structure" or "process," you know instinctively that the secret to great teams is casting by individual strengths so that everyone can do a lot of what they do well.
How to Better Understand Your Individualization Theme
Making the most of your Individualization talents starts with gaining valuable insights into what you naturally do best.
How people with strong Individualization talents describe themselves:
"I am a customizer."
"I need expectations that are tailored for each individual."
"I love people getting to do what they do best."
"I hate a one-size-fits-all approach."
"I bring an understanding of people and where they fit best."
How to Apply Your Individualization to Succeed
The most successful people invest in their strongest talents. The only way to develop your Individualization talents is to use them every day -- at work, at home and everywhere else.
The following are a few ideas for how to apply your Individualization to achieve your goals:
Work With Individualization: Your presentations and speaking opportunities will be most engaging when you relate your topic to the experiences of individuals in the audience. Use your Individualization talents to gather and share real-life stories that will make your points much better than would generic information or theories.
Lead With Individualization: Become an expert in describing your own strengths and style. For example, answer questions such as: What is the best praise you ever received? How often do you like to check in with your manager? What is your best method for building relationships? How do you learn best? Then ask your colleagues and friends these same questions. Help them plan their future by starting with their strengths, then designing a future based on what they do best.
Live With Individualization: Explain that it is appropriate, just, and effective to treat each person differently. Those without strong Individualization talents might not see the differences among individuals and might insist that individualization is unequal and therefore unfair. You will need to describe your perspective in detail to be persuasive.
Check out our in-depth videos from Gallup experts for more ways to use Individualization to make the most of your potential.
Individualization:
If You're a Manager With Individualization
Your Individualization talent makes you stronger. Lead with your strengths so both you and your team can succeed. A strengths-based approach to management will lead to:
better conversations
stronger partnerships
higher team engagement
greater collaboration
For manager-specific insights and strategies, check out your CliftonStrengths for Managers report and explore your top 10 themes and how you can use them to reach your goals.
Managing Team Members With Strong Individualization Talents
Discovering the collective talents of your team using the CliftonStrengths assessment is just the first step.
To successfully manage or lead others, you must individualize your approach. You must understand what makes each of your team members unique. And you must lead meaningful conversations about performance that focus on what each person naturally does best.
An Example of Managing Team Members With Individualization
When you have difficulty understanding a certain employee's perspective or have performance problems with individual employees, turn to these team members for insight. They can show you the world through the employee's eyes and help you consider the appropriate action for each individual.
Use the CliftonStrengths Assessment to Discover More About Individualization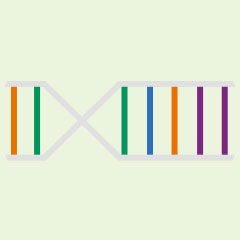 How Strong Are Your Individualization Talents?
Purchase CliftonStrengths 34 to reveal your complete unique talent profile and learn just how strong your Individualization talents are. You'll get personalized insights into your CliftonStrengths results and ideas for maximizing your potential.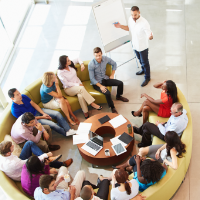 How to Work With Others With Strong Individualization Talents
Gallup offers resources and products you can use to help others succeed by developing their Individualization theme and all their CliftonStrengths.